Michael Crick gave 2020 Geddes Lecture
10 Mar 2020
Political broadcaster and author, Michael Crick, delivered the 2020 Philip Geddes Memorial Lecture on Friday 6 March at the Examinations School in Oxford. He spoke on 'Defending Impartiality: the Devil's Right of Reply' – a talk which explored the importance of maintaining impartiality in UK journalism.

The lecture opened with two introductory speeches from St Edmund Hall's Principal Professor Katherine Willis followed by the Chairman of the Geddes Trust, Peter Cardwell. Michael's speech was well-received as he mentioned that it was a privilege to have known Philip Geddes who was a "first-rate reporter" and then he went on to talk about his career at ITN and subsequently at the BBC and Channel 4. He made the case for editorial diversity of outlook, background and opinion in the newsroom and explained how this had had an impact on the way the 2016 EU Referendum and Brexit had been portrayed in the media.
Established in 1998, the lecture is in memory of St Edmund Hall alumnus Philip Geddes (1977, English Language & Literature) was murdered by IRA terrorists in the 1983 Harrods bomb. He was just 24. Each year the Hall and the Geddes Trust invite an esteemed journalist to give a lecture about their views on the state of journalism today.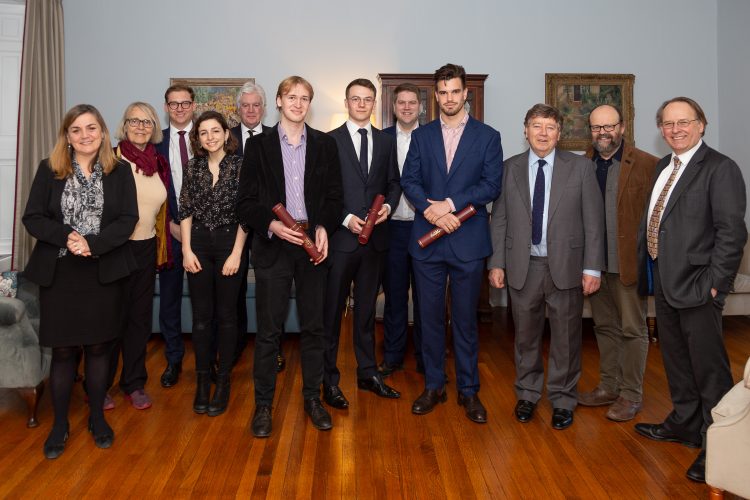 The Trust and the Hall also award three annual Geddes Student Journalism Prizes to recognise emerging talented journalists. The prize supports a media project or internship expenses. Many who win the prize now work for The Economist, The Times and The Guardian to name a few.
Geddes Prize winners 2020
Freddie Hayward of St Peter's College is the winner of the Philip Geddes Prize for the most promising journalist at the University of Oxford.
Jack Womack of Balliol College is the winner of the Ronnie Payne Prize for foreign reporting.
Isaac Pockney of Hertford College is the winner of the Clive Taylor Prize for sports journalism
If you missed the Geddes Lecture, a video of the event is now available on the Hall's YouTube channel.
Other News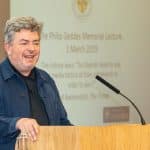 2019 Geddes Lecture by David Aaronovitch now online
You can also watch the 2019 journalism lecture, entitled 'Do liberals need to use the media tactics of their opponents in order to win?', on our YouTube channel
20 Apr 2019