Music at St Edmund Hall for Hilary Term 2018
2 Feb 2018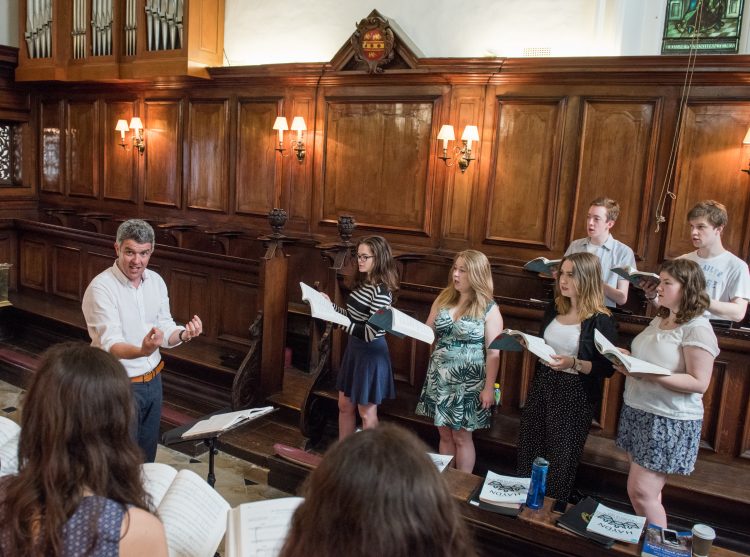 We are pleased to announce a busy programme of music at the College this term.
Friday 2 February, 21:15 in the Chapel
Compline by Candlelight
The Choral Scholars of St Edmund Hall sing works by Schütz and Eccard.
Monday 12 February, 14:00-17:00 in the Old Dining Hall
Making the Most of Performance
Libby Burgess, a piano accompanist and coach of international renown, will be running a Performance Class. This will be a fantastic opportunity for Teddy Hall students to bring pieces of music that they are working on and would like advice on how to improve. Any level of competency is welcome. If interested, please email our Director of Music, Chris Bucknall (director.music@seh.ox.ac.uk) with an indication of what you are playing and how long the piece lasts.
Friday 16 February, 13:15 in the Old Dining Hall
Lunchtime Freshers' Concert
An opportunity to enjoy some musical delights from the current Teddy Hall first-years.
Tuesday 27 February, 13:15 in the Old Dining Hall
Lunchtime Concert
Music for Voice and Piano by Medtner and Rachmaninoff played by undergraduates Dabin Kwon (2014, Physics and Philosophy), voice and Alexis Chevalier (2014, Maths and Philosophy), piano
Sunday 4 March, 17:30 in the Chapel
Service of Music for Passiontide
A liturgical performance of excerpts from Dietrich Buxtedhude's Cantata Cycle, Membra Jesu Nostri. The Choir of St Edmund Hall will be joined by the period-instrument ensemble, Instruments of Time and Truth.
All are welcome to join us for the concerts and chapel services, which are free of charge.