OXCEP: Precision Medicine Post Pandemic
7 Sep 2023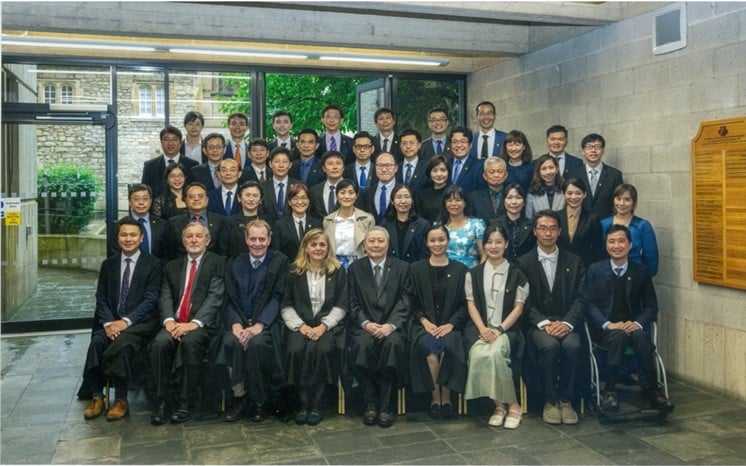 Between 2 and 15 July, a group of thirty-five senior medical academics, clinicians, researchers and dental surgeons from Taiwan successfully completed the highly intensive OXCEP (Oxford Chinese Economy Programme) Academic Medicine Course 2023 at St Edmund Hall, under the theme of 'Precision Medicine Post Pandemic', and became the newest members of the Aularian family.
The Course Guidebook (including inter alia its timetable, speakers, lecture titles, and academic visits) can be viewed here.
During the farewell ceremony, the course attendees sang in chorus, for bidding adieu to the Hall and the University. The event was concluded with a traditional toast of 'Floreat Aula' to Principal Professor Baroness (Kathy) Willis and the Hall.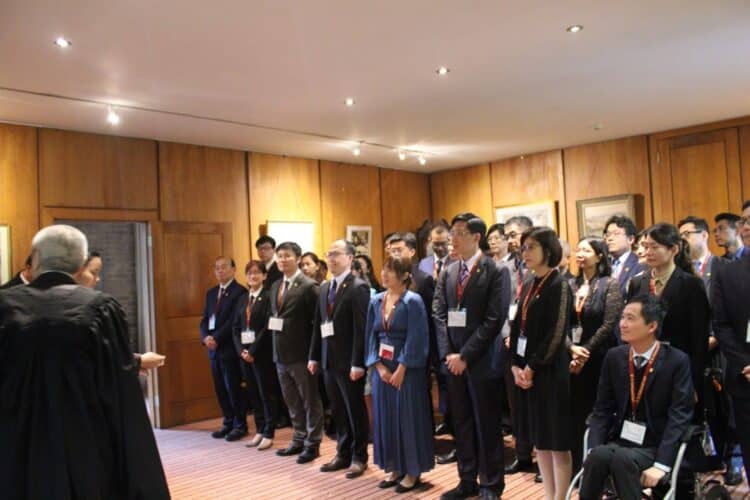 During the course, the dental surgeons also established their academic collaboration with OXCEP, on a Dental Medicine Course to commence in the summer of 2025.
For enquiries, please contact xiaowei.chen@seh.ox.ac.uk.