Postgraduates elect Freddie Soerensen as next MCR President
28 May 2019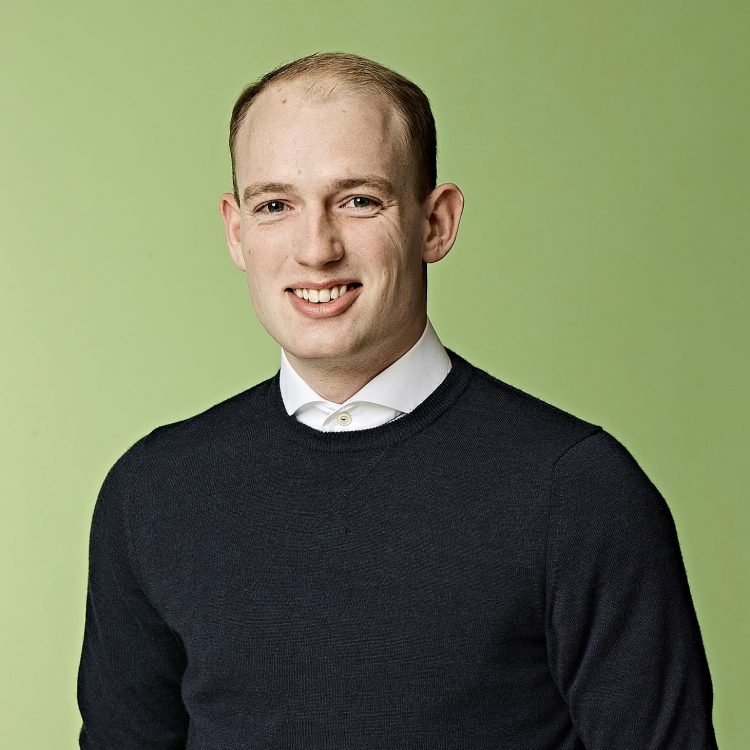 Congratulations to Freddie Soerensen who has just been elected by his fellow postgraduate students at St Edmund Hall to be their next MCR (Middle Common Room) President. Freddie is a second-year DPhil Student in Statistics. We asked Freddie to answer a few questions to help introduce himself to the wider Teddy Hall community.
Can you tell us a little about yourself and what you're studying?
I grew up in a small city outside of Copenhagen, Denmark. Before I moved to Oxford, I did a BSc in Mathematics followed by an MSc in Statistics at the University of Copenhagen. Whilst doing my master I spent 4 months at the University of North Carolina at Chapel Hill, which sparked the desire to go abroad for my PhD studies.
My research area is within the field of mathematical probability theory. My research is focused around generalizing existing tree growth models, and understanding their basic properties and long term behaviour. Though I am mainly interested in the theoretical aspects, the motivation for understanding these models is their applications to phylogenetics and evolutionary processes.
Why did you decide to run for MCR President?
I arrived in Oxford without any social network whatsoever. Moving abroad more permanently was also a first for me, so I was excited and slightly nervous about what it would be like. The MCR at Teddy Hall welcomed me with open arms, and has really become my home away from home. I have met so many great people – many of whom are now my good friends – and I just really want to give something back to the community, so that others get as good an experience as I have had so far.
What are you hoping to achieve?
The main focus for me will be to make sure that the MCR continues to be an inclusive and fun environment to take part in. As part of this, I wish to extend the range of MCR events by encouraging and making it easier for MCR members to organize an event of their choice with the assistance of the committee. Building on that, I know first-hand how the vacation periods can feel rather long if you only have your studies to focus on, and so I will make sure that there will be MCR events so that everyone has a chance to get a break.
What do you think are the current strengths of Teddy Hall's MCR?
Undoubtedly how social and diverse the Teddy Hall MCR community is. Teddy Hall has a charming and cosy feel to it, and I think our MCR – both the people and the physical room – embodies that feeling of "hygge". We are one of the most social MCR communities in Oxford, and I really think that that is our biggest strength, since we then have a social space outside of our departments where we can socialize with postgraduate students doing all sorts of other subjects than ourselves.
In what ways have you already been involved in College life?
From the very beginning, I felt incredibly welcome in the MCR, and I immediately wanted to take part in it. In my first year, I was on the committee as Sports Rep, and this year I have been organizing the MCR social events as one of two Stewards. I am often also just chilling in the MCR with board games, or having an end of week pint in the college bar. Last, but not least, I picked up rowing towards the end of last year. I have really come to like it, because not only do I find the sport itself very enjoyable, but it also offers a great way to meet other members of both the JCR and MCR.
What's been your personal highlight of your time at Teddy Hall so far?
That is a tricky question, because there have been so many highlights that I want to mention. In my first year, I loved attending the MCR Halloween Party where the Teddy Hall graveyard provided the perfect setting for scary and incredible costumes. This year, a personal highlight has been setting up the first exchange dinner in recent years with Fitzwilliam College (our sister college in Cambridge) – something that I hope we will continue to organize in the coming years.
The following committee members were also elected at this election:
Vice President: Hannah Sharpe
Treasurer: Andrew Gibson
IT: Jacob Harrison
Stewards: Ben White and Robin Solberg
Welfare: Caitlin Murnane and Henry Blest