St Edmund Hall Roadshow 2019
16 Oct 2019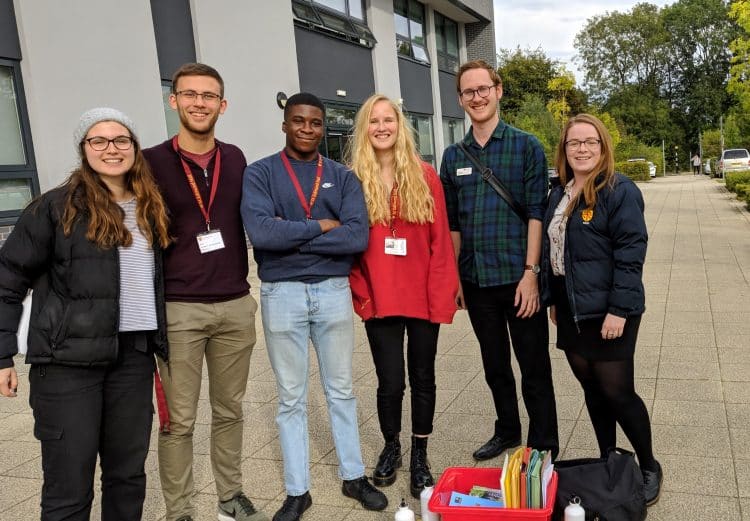 This year's St Edmund Hall Roadshow, our annual trip to secondary schools and sixth form colleges, saw the Outreach team visit over 400 students in Leicestershire, Peterborough and Rutland.
Student Recruitment Manager Luke Maw and Access and Outreach Coordinator Lizzie Fry took four Student Ambassadors to 7 different schools, including an Interview Workshop hosted in collaboration with Pembroke College Cambridge which saw over 100 Year 13 students from across the county attend workshop sessions with Oxford and Cambridge academics. Responses to these were very encouraging with numerous pupils asking insightful questions and appearing genuinely enthused about the possibilities of higher education.
Four of the Student Ambassadors have summarised their experience of the Roadshow below:
Rick Anslow, Physics
"Fresh back from the annual Access Roadshow in Leicestershire, a team of 6 from college has been busy dispelling myths about the application process, holding interview workshops and giving personal statement classes. This is always a massively rewarding week with the aim of inspiring the next generation of Oxbridge students! Thinking back to the roadshow last year, it is especially positive to see progress being made in people's general awareness of the application process and the universities themselves, which is definitely a step in the right direction!"
Megan Jones, Fine Art
"We had a fantastic time last week visiting a number of schools in Leicestershire and Peterborough, holding application workshops for prospective year 13 students and answering questions about Oxbridge, and university life in general, to younger years. All the school were incredibly welcoming and we really felt like we made a difference to students, whether they were looking for specific interview preparation and practice, or were trying to figure out if Oxbridge would be for them!"
Alex Wood, Medicine
"Having always been keen to improve access to Oxbridge, I really enjoyed the opportunity to have a direct impact on the Teddy Hall Access Roadshow. I particularly loved dispelling myths about Oxford and about studying medicine, and it was really inspiring to talk to students and watch them realise that they had the potential to be an Oxford student too!"
Jojo Kwofie, Economics & Management
"For me Teddy Hall Access Roadshow was genuinely a really transformative experience. It was a chance to see areas of the country I'd never been to before and it was also really encouraging to hear how passionate and engaged the students were. Through interview practice, personal statement sessions and general Q&As I honestly believe we were able to breakdown a lot of barriers around expectations of Oxford and higher education in general as well as strengthen the students' applications. Being able to talk to so many different students from different backgrounds was so exciting and has really got me looking forward to another year of access for the Hall!!
Since its inception in 2016, the Roadshow programme has continued to expand, and two additional roadshows now take place each year. On the second of this year Lizzie will be visiting schools in Hampshire, Portsmouth, Southampton and the Isle of Wight next week, whilst Luke will return to Leicestershire in November to offer more sessions to schools in the farther reaches of the county, such as Melton Mowbray and Hinckley.
In the meantime, Luke and Lizzie continue to offer visits to the College for schools within the Hall's link regions, as well as to any Aularians who are now working in teaching.
Related News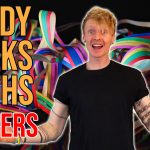 Teddy Rocks Maths Essay Competition - 2021 Winners Announced
College Lecturer Tom Crawford announces the winners of the 2021 Teddy Rocks Maths Essay Competition
14 Jun 2021