SEH Fellowship Lunchtime Lectures at the Hall 2020-2021
23 Jun 2021
From Michaelmas term 2020 to Trinity 2021, St Edmund Hall ran a new online lunchtime lecture series which aimed to highlight the incredible depth and breadth of research across the Teddy Hall Fellowship. These talks have been very popular as students, fellows, lecturers, staff and alumni have tuned in each week.
We've had a plethora of topics covered by our academics from reviewing the law over the last 40 years, medieval nuns, how memory works, Byzantine and Slavonic History, which genes do we pass to our children to worms from half a billion years ago.
Most of these lectures are available to watch on the Hall's YouTube Channel.
Related News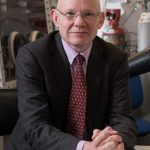 Professor Sir Peter Bruce awarded Royal Society of Chemistry Longstaff Prize 2022
15 Jun 2022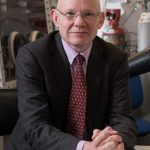 Professor Sir Peter Bruce recognised in the Queen's Birthday 2022 Honours List
2 Jun 2022