Sophie Jai and Justin Torres selected to join St Edmund Hall as Writers-in-Residence 2020
23 Dec 2019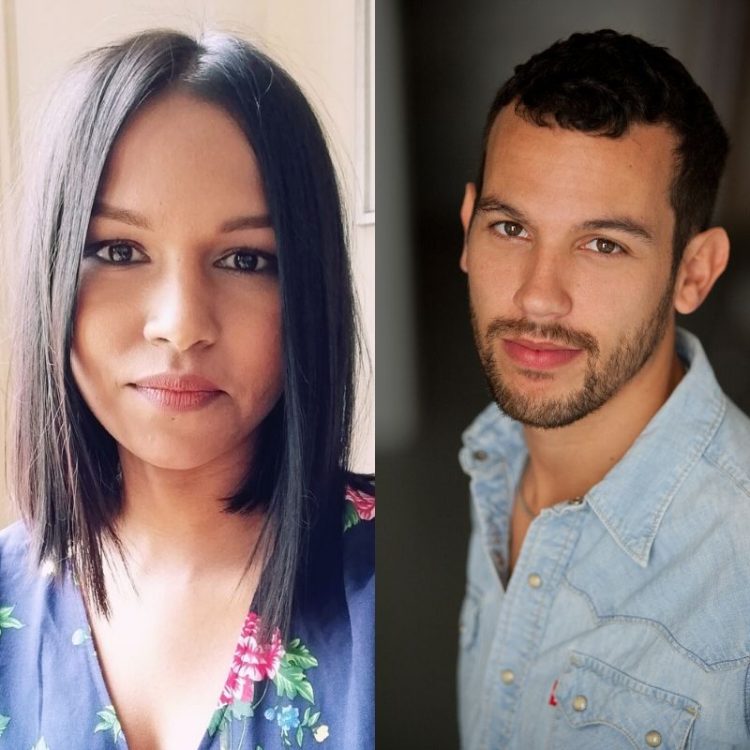 We are delighted to announce that Sophie Jai and Justin Torres will join us in spring and autumn 2020 as our second Torch-St Edmund Hall Writers-in-Residence. Sophie, a novelist and Justin, an academic, were selected on the strength of their creative work and their excellent potential to engage the wider creative culture of St Edmund Hall and across the University.
As residents of St Edmund Hall, the writers will join a lively community of poets, writers, and playwrights and will benefit from inclusion in the broader life of the college. They will receive bursaries from TORCH (The Oxford Research Centre in the Humanities) to support their residency and activities, with funding allocated from the Andrew W. Mellon Foundation 'Humanities and Identities' grant which specifically supports research and activities related to areas of diversity.
"I'm looking forward to joining the community at Teddy Hall and engaging with Oxford's creative writers. The open form of the residency is ideal; I've got some ideas for events already, but anticipate many more ideas will come once I'm in residence, from unstructured interactions with students and fellows. I'm also hoping to get some of my own work done. All in all, I couldn't be more delighted." Justin Torres
"It's an honour to have been selected as the Writer in Residence with TORCH-St Edmund Hall. I can't wait to meet the writers of Oxford, and help in any way that I can whether it be regarding the craft or insight into the publishing industry." Sophie Jai
Further Details of Awardees
Sophie Jai was born and raised in Trinidad. Her debut novel, Wild Fires, was chosen as the 2019 winner of a BAME literary competition run by The Borough Press and The Good Literary Agency. Wild Fires is a multi-generational story that spans England, Canada, and Trinidad and focuses on a family torn apart by the death of a loved one. The novel also touches on the perception of mental health in the Caribbean and navigating the uncomfortable spaces in death's wake.
Prior to embarking on her writing career, Jai worked in publicity at HarperCollins Canada, where she vocalized the need for more diverse voices to be published. Jai is also the Artist in Residence at the Oxford Centre for Hindu Studies, and regularly reviews fiction books for Words of Color, a platform that reviews, promotes, and supports the creative careers of people of colour in the UK.
As part of her residency, Jai intends to focus on the completion of Wild Fires. She is also looking forward to empowering writers at the university, and to lending her experience and knowledge of both sides of publishing to the broader community at Oxford.
Justin Torres is an American novelist and an Assistant Professor of English at the University of California, Los Angeles. His first novel, We the Animals, is about the loving and violent experiences of a working class mixed-race family living in upstate New York. The novel was a national bestseller, has been translated into fifteen languages, and won honours from, among other places, the NAACP Image Awards and the VCU Cabell First Novelist Award. It was also a New York Times editor's choice.
Torres' short fiction has been published in major magazines and literary journals including The New Yorker, Harper's, Granta, Washington Post Magazine, and Tin House. His second novel, Yesterday is Here, is in progress and under contract with Farrar, Straus, and Giroux in the US and Granta Books in the UK. This second novel is about the lives of two male prostitutes in New York City separated by half a century. Of the novel. Torres writes, "it's about people of color, and queer life; but more generally it's about underground life, or life under pressure and what this means—what it feels like—at different historical moments."
During the residency, Torres will work on Yesterday is Here as well as script revisions. He is also looking forward to working with Oxford's students whilst in residency, and has proposed a range of workshops, seminars, and events.
Creative Writing at Teddy Hall
Part of this report has been taken from the TORCH press release.
Related News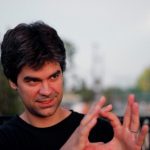 Senior Research Fellow in Astrophysics leads one of the UK teams granted £15m to build software and…
12 May 2022