St Edmund Hall academics awarded professorships
14 Aug 2018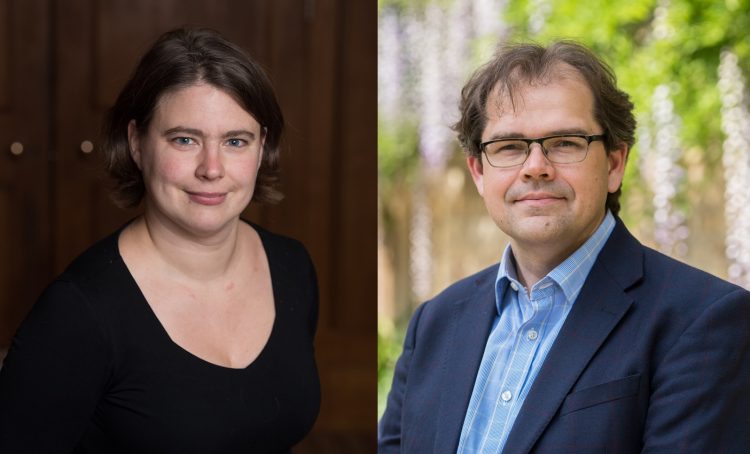 St Edmund Hall is very pleased to report that the University Recognition of Distinction exercise has conferred the title of Professor of Human Neurophysiology on Charlotte (Charlie) Stagg and Professor of Engineering Science on Richard Willden. The award recognises a significant and sustained academic contribution to the University, based on criteria including research, teaching and involvement with the academic community.
Charlie joined the College in 2010, having previously obtained her DPhil at Lincoln College, and was awarded a Sir Henry Dale Fellowship by the Wellcome Trust and the Royal Society in 2014. She became an Associate Professor at the University in 2015. Her research examines how changing the ease of communication between brain cells (a process known as plasticity) drives the learning of new motor skills in people, especially in the context of relearning skills after a stroke. Charlie is also the Chair of the Centre for the Creative Brain, a collective based at Teddy Hall which encourages interdisciplinary discussion between neuroscience and creativity – on topics from literature to fine art, philosophy, ethics, music and sociology.
Richard leads advanced fluid mechanics research for wind and tidal stream renewable energy systems and has also recently been awarded a five-year EPSRC Established Career Fellowship. He has been a tutorial fellow in the Hall for six years and an academic in the Department of Engineering Science for eleven years, and has previously held both RAEng and RCUK Fellowships. He currently leads two large research projects in tidal energy generation, developing prototype tidal turbine designs that use constructive interference effects to deliver superior performance, building on theoretical work that Richard and co-workers have developed over the last five years. In wind energy, his group works on whole farm turbine interaction models and performance optimisation to deliver increased power generation. Richard also oversees the Hall's postgraduate community as the Tutor for Graduates.
St Edmund Hall would like to offer our warmest congratulations to Professor Stagg and Professor Willden, and wish them the best of luck in their future endeavours.
Related News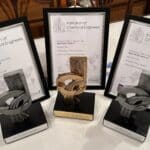 Hall Fellow and Oxford Chemical Engineers Win Top Prize at 2023 IChemE Global Awards
6 Dec 2023