Teddy Hall academic publishes research on newly discovered dinosaurs
30 Aug 2018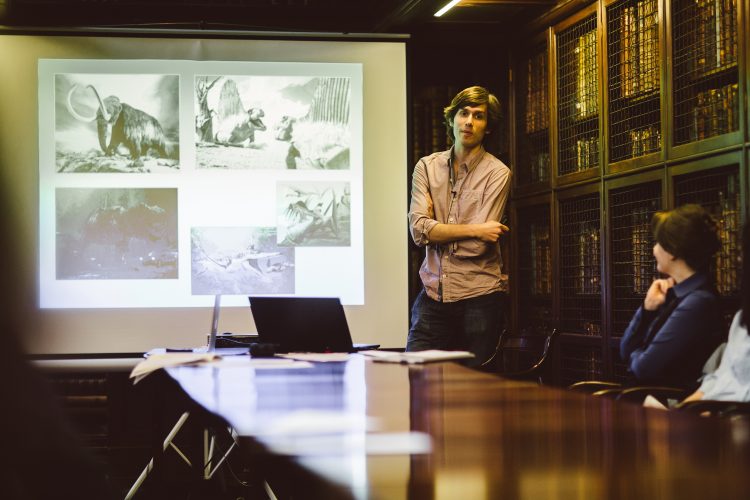 Professor Roger Benson, a Tutorial Fellow in Earth Sciences at Teddy Hall, is the co-author of new research shedding light on the evolution of dinosaurs. In a paper published last week by Current Biology, Roger and his co-authors discuss the results of their research following the discovery of two new dinosaur fossils in China.
The two fossils both belong to a group of carnivorous dinosaurs called alvarezsaurs that typically fed on insects. Alvarezsaurs were suitably adapted to their lifestyle, with single, strong claws and weak jaws. Co-author Professor Jonah Choiniere of the University of the Witwatersrand, Johannesburg, calls them the anteaters of their day.
Yet these new alvarezsaur fossils, discovered in China, have a different appearance, with long arms and mouths more suited to eating meat. According to the research conducted by Roger and his team, the two fossils – Bannykus and Xiyunykus – are important in showing how alvarezsaurs evolved from meat-eaters into insect-eaters.
For more information, see the Earth Sciences website.
Roger delivered a talk (aimed at a non-specialist audience) on the evolution of dinosaurs at St Edmund Hall's Research Expo in 2015. The Research Expo, which takes place every two years, gives Hall academics and postgraduate students the opportunity to present their research to the wider college community in short 'Teddy Talks'.
For more videos, see our YouTube channel.