Teddy Hall musicians visit the USA with the Oxford University Wind Orchestra
8 Jan 2018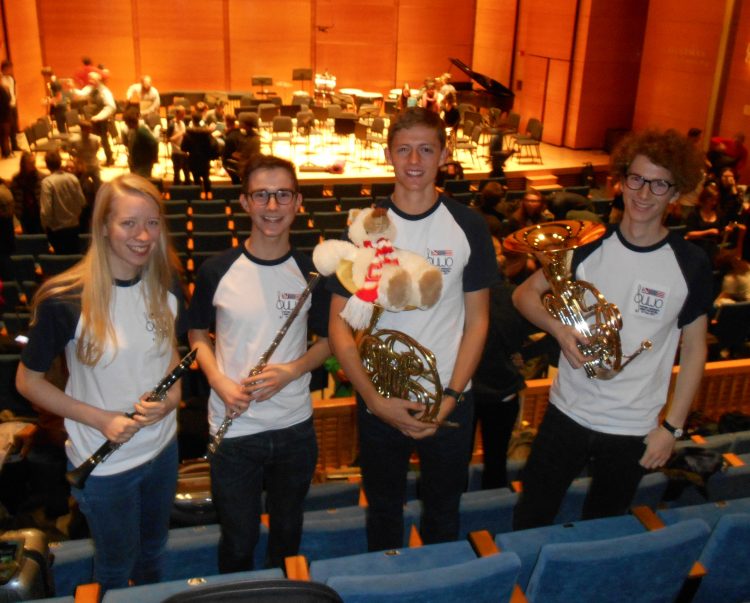 Four St Edmund Hall students – Anna Fletcher (2015, English), Simon Upton (2017, PPE), Brad Young (2016, Materials Science) and Leo Lerner (2017, MSc in Nature, Society and Environmental Governance) – toured the East Coast with the Oxford University Wind Orchestra (OUWO) this December. They rehearsed and performed with various universities, returning to the roots of the modern wind ensemble. Thanks to Anna for writing this report of their trip.
For ten days, we visited students at the Universities of Cornell, Massachusetts Amherst, Tufts, Brown, Princeton and Columbia, who kindly shared their houses, rehearsal rooms and dining halls with us. Playing alongside US musicians in mass bands was a wonderful experience, as we adapted to sharing the stage with different performers, joined them for workshops, and were conducted by their directors of music. Our repertoire incorporated both British and American 20th-century composers, including Maslanka, Jane Russell Bates, Reineke and Nigel Hess.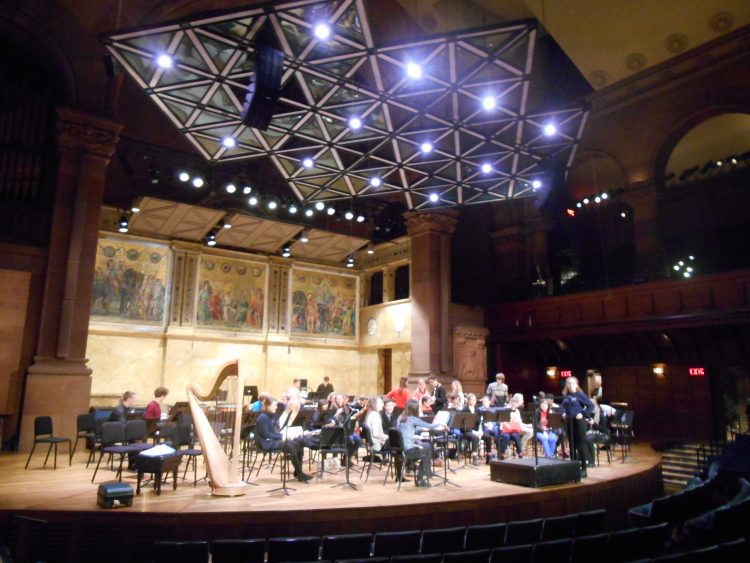 Throughout New York State and Massachusetts, we saw the landscapes that inspired our composers. Frederick Fennell created the flagship Eastman Wind Ensemble in New York in 1952, and composers such as Copeland, Persichetti and Hindemith fostered these new ensembles with gusto. We drove through the spectacular Catskills mountains, which are conjured up in Hess's 'East Coast Pictures'. By contrast, we also saw in Boston and New York City how Hess had captured the spirit of the buzzing American cosmopolis.
This tour was made possible thanks to various generous donations from Oxford colleges and beyond, with Teddy Hall in particular contributing to our funds. Teddy Hall's support enabled us to make the tour affordable for all of our performers. We would also like to thank Professors Keith Gull and Roger Benson for their support and fundraising advice.
We are now looking forward to learning new repertoire at OUWO next term, as we prepare for our upcoming Varsity Concert.