The birth of the British Nation? 'Alone', 'People's War' and the mythical myths of 1940
4 Dec 2018
This year's Emden Lecture was delivered at St Edmund Hall by Professor David Edgerton, Hans Rausing Professor of the History of Science and Technology and Professor of Modern British History at King's College London, on 16 October. It is now available to watch online here. The annual history lecture is aimed at a non-specialist audience, and Professor Edgerton spoke about "The birth of the British Nation? 'Alone', 'People's War' and the mythical myths of 1940".
Professor Edgerton examined claims by historians that the phrase 'People's War' was in common usage, particularly by the end of 1940, and then argued against this view. He asserted that the mobilisation of the British war effort was dependent upon allies. While there was an increase in domestic food production, the UK still relied upon imports. Professor Edgerton made the case that it is crucial to understand the war as imperialist and international, and that this was also how it was perceived at the time. He explained some of the arguments made in his recent book, The Rise and Fall of the British Nation (2018, Allen Lane / Penguin).
Other News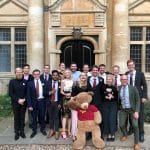 Thank you to our worldwide donors and ambassadors
Over £160,000 raised in Teddy Hall's first ever Giving Day on 20-21 June 2019.
25 Jun 2019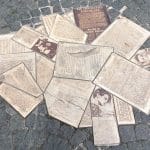 Dr Alex Lloyd receives Teaching Excellence Award and is awarded a Knowledge Exchange Fellowship to c…
Congratulations to Dr Alex Lloyd who has received a Teaching Excellence Award and Fellowship to continue her work on the White Rose Project.
25 Jun 2019