The Great Economists: Dr Linda Yueh publishes new book
27 Mar 2018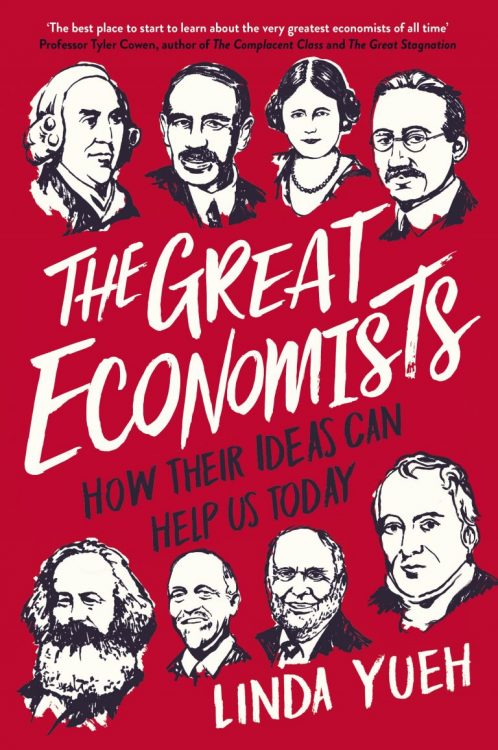 Dr Linda Yueh (Fellow by Special Election in Economics) recently celebrated the publication by Viking of her latest book entitled The Great Economists. How Their Ideas Can Help Us Today. The book is a discussion of what the ideas of history's greatest economists (including Adam Smith, David Ricardo, Karl Marx, Alfred Marshall, Irving Fisher, John Maynard Keynes, Joseph Schumpeter, Friedrich Hayek, Joan Robinson, Milton Friedman, Douglass North and Robert Solow) can tell us about the most important issues of our own time.
"I had been thinking a great deal about how best to tackle our economic challenges," explained Linda. "In the aftermath of the banking crash and in the context of a changing world economy, it was a good time to consider our economic future. Drawing on the ideas of the Great Economists who have already changed the world from the Industrial Revolution onwards seemed fruitful. It was enjoyable to profile the Greats and their fascinating lives as well as examine the historical context for their seminal thinking."
The book is written in an accessible fashion with a mix of biography, discussion of ideas, and analysis of our big economic challenges, such as low wages, slow growth, and what drives innovation. As well as an economist and author, Linda is a media commentator and broadcaster, presenting shows for BBC Radio 4 and the World Service and fronting several BBC TV series, including The New Middle Class, Next Billionaires, and Working Lives.
St Edmund Hall alumni can find out more at a 'Teddy Talk' which Linda will be giving on Wednesday 9 May at 6:30pm at Dentons in London, at which she will discuss some of the ideas in her book. (Find further information and how to book here.) Linda's other upcoming events can be found on her website.
Earlier this month, on 9 March, Linda gave the BBC 2018 Free Thinking Lecture based on her new book, and that one-hour lecture is now available on the BBC Radio 3 website. She also discussed The Great Economists on Radio 4's Start the Week programme – which can be found online on the iPlayer here.
Linda officially launched her book with an event on 5 March at St Edmund Hall, in the Old Dining Hall, which was well attended by colleagues, students and alumni. The Great Economists is now available to buy online or in bookstores.
Find out more about Linda by visiting her website: lindayueh.com
Related News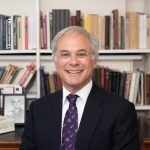 Andrew Kahn appointed Academic Editor of Electronic Enlightenment based at the Bodleian Library
20 Oct 2021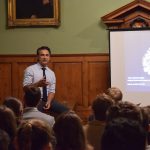 Insights from brain surgery on the conscious patient at Centre for the Creative Brain
18 Oct 2021