Amy Culley (1996, English) is Senior Lecturer in English at the University of Lincoln, UK. Her research interests are in the literature and culture of the eighteenth century and Romantic period, particularly women's writing and life writing.
She is the editor of Women's Court and Society Memoirs, volumes 1-4 (Pickering and Chatto, 2009) and co-editor with Daniel Cook of Women's Life Writing, 1700-1850: Gender, Genre and Authorship (Palgrave Macmillan, 2012).
More recently, she has developed interests in biography and historiography, contributing to the collection Historical Writing in Britain, 1688-1830: Visions of History, edited by Ben Dew and Fiona Price (Palgrave Macmillan, 2014).
Last year Amy also published her first monograph British Women's Life Writing, 1760-1840: Friendship, Community, and Collaboration (Palgrave Macmillan, 2014) which examines spiritual autobiographies by Methodist writers, the scandalous memoirs of courtesans and actresses, and travel narratives.
She is currently writing a book chapter on women writers' contributions to early literary biography, and co-editing (with Anna Fitzer) a collection of essays on editing and textual scholarship, Editing Women's Writing, 1670-1840, for Pickering and Chatto. Her next research project will focus on narratives of ageing in women's life writing in the early nineteenth century.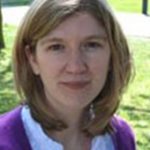 Amy Culley