Dr Brian Shine
College Lecturer in Medical Sciences
Brian qualified in Medicine from the University of Zimbabwe in 1974. He trained in Chemical Pathology at St Bartholomew's Hospital, London, where he did an MD on C-reactive protein. He holds an MSc in Applied Statistics and Operations Research from the Birkbeck College, University of London.
He has been Senior Lecturer at the Institute of Ophthalmology and Moorfields Eye Hospital, and consultant at Stoke Mandeville Hospital. Current appointments include Consultant Chemical Pathologist in the Department of Clinical Biochemistry, Oxford University Hospitals; Honorary Senior Clinical Lecturer in the Nuffield Department of Clinical Laboratory Sciences; member of NICE Technology Appraisal Committee A; and the Designated Individual for one of the licences under the Human Tissue Authority for the Medical Sciences Division, University of Oxford.
Brian's clinical interests are in Endocrinology and Diabetes, particularly neuroendocrine tumours, renal stones, renal tubular disorders, and metabolic disorders of calcium metabolism. Research interests include health economics modelling and the use of big data in medicine.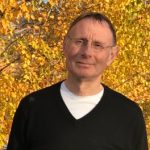 Dr Brian Shine
MB ChB MD Birmingham, MRCPath, FRCPath, MSc Birkbeck
College Lecturer in Medical Sciences