In her capacity as a nurse, Clare will see students for most medical problems such as minor ailments, monitoring health, wound management and taking bloods plus support and advice in all areas of healthy living.
She works with the doctors in College on Tuesday mornings and can make referrals as required. She is also available to talk about any issues related to welfare. Her service is completely confidential.
Clare joined Teddy Hall in 2016, and her nursing background is as a College Nurse, a Practice Visiting Nurse, a District Nurse and a Tissue Viability Nurse. She has lived in Oxford for many years and has four children. When not working she loves swimming, scuba diving and walking her dog Conker.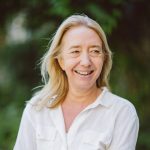 Clare Woolcott
Nurse
College Welfare Officer
Related Links