The Hon Justice Elizabeth Hollingworth
Honorary Fellow
Elizabeth Hollingworth holds BJuris (Hons) and LLB (Hons) degrees from the University of Western Australia, and a BCL degree from the University of Oxford.  She was the first Australian woman lawyer to be awarded a Rhodes Scholarship.
She worked as a litigation solicitor from 1987 until she joined the Victorian Bar in 1991.  She then practised as a barrister and mediator in a wide range of commercial, common and administrative law litigation, and was appointed senior counsel in 2002.
Appointed a judge of the Supreme Court of Victoria in 2004, she has sat in criminal and civil trials and appeals. She is currently the Principal Judge in the court's Criminal Division.
Elizabeth chairs the External Advisory Council of the Law School at the University of Melbourne.  She is a member of various organisations, including the Council of the Victorian Institute of Forensic Medicine, and the International Commission of Jurists. She is a past member of various committees and boards, including the Council of Legal Education, the Public Interest Law Clearing House, and the Legal Profession Tribunal.
She has taught legal practitioners and students in a broad range of subjects, including advocacy, evidence, procedure and legal writing.  She has also taught judgment writing courses for Australian and foreign judicial officers.  She has been a Senior Fellow in the JD and Masters programmes at the University of Melbourne.  She is a Fellow of the Australian Academy of Law.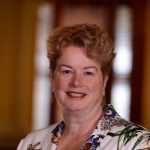 The Hon Justice Elizabeth Hollingworth
BJuris (Hons), LLB (Hons), BCL (Oxf)