Ian Serraillier (1912 – 1994) was a prolific novelist and poet, best known for his wartime adventure story The Silver Sword (1956) which became a children's classic.
After graduating from the Hall in 1935, Serraillier spent twenty-five years as an English teacher – a career which enabled and informed his writing.
In 1946 his first children's novel was published. It was followed by many more adventure stories, including Fight for Freedom, The Clashing Rocks, The Cave of Death, Havelock the Dane, They Raced for Treasure, and Flight to Adventure.
As a Quaker, Serraillier was a conscientious objector during the Second World War; but he drew on war-time observations and experiences in his adventure book The Silver Sword, which tells the story of four Polish children struggling to find their parents in war-torn Europe. This novel – 'a timeless story, meticulously set in modern time and place' (Obituary, TES) – has remained in print, and has been twice adapted for television by the BBC – first in 1957, and again in 1971. It is described by the Oxford Companion to Children's Literature as 'one of the most remarkable books since 1945'. In 2012 it featured in Once Upon A Wartime, an exhibition at the Imperial War Museum.
As well as children's novels and poetry, Serrailler produced his own retellings of classic tales, including Beowulf, Chaucer and Greek myth.
His works include poems for adults, adventure novels for young adults, verse narratives based on classical and medieval sources, radio verse plays, picture books for younger readers, and a nonfiction introduction to Chaucer for high school and college students. Several of his poems have been broadcast in the United Kingdom, the United States, and elsewhere.
Together with his wife, Serraillier founded the New Windmill Series in 1948, published by Heinemann Educational Books. Between its inception in 1950 and Serraillier's death in 1994 the series grew to more than 350 titles, embracing modern classics, biography and travel as well as a range of current fiction for both children and adults.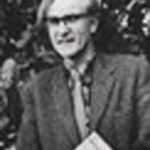 Ian Serraillier