Jack Hackett (2008) is an aspiring writer for radio, television and film.
He regularly attended Writing Workshops while at the Hall, and was also involved in drama, winning the George Barnar Prize for Contribution to Theatre in 2010.
Jack recently completed his Masters in Games Theory and Design at Brunel University, where he was taught by fellow Aularian Douglas Brown. He is now embarking on a PHD at Falmouth University, which he will take as a four-year course, working part-time.
Following in the footsteps of another Hall writer, Rob Gallagher, Jack regularly reviews video games for The Observer.
He has had sketches performed on the BBC's Newsjack, writes for The Oxymoron, and recently adapted As You Like It for a feature-length film by former Oxford students. Set in modern-day Oxford, the Macondo production of this film showed in January 2012, and was enthusiastically reviewed in Cherwell.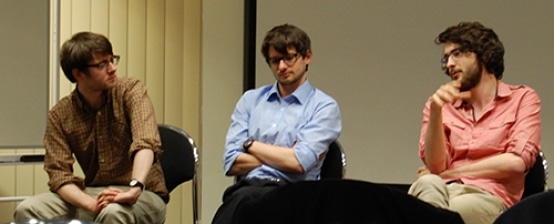 Jack returned to the Hall with Tom Moyser and Rob Williams in May 2103, to give the college a private showing of their adaptation of As You Like It and answer questions about the process of film-making. (They were in great company: Stewart Lee and Dan Abnett also gave talks that evening.) For more details of this event, 'Writing beyond the Written Word', read Claire Hooper's article in the news section of the website.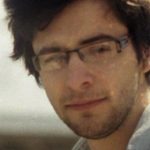 Jack Hackett