Jane Moody (1985), Professor at York University, was a distinguished scholar who specialised in nineteenth-century theatre.
As an undergraduate at the Hall she edited The Complete Quirks, an anthology of anecdotes about the Hall English Tutors Reggie Alton, Bruce Mitchell and Graham Midgley.
She completed her DPhil at Oxford, then took up a Research Fellowship at Girton, Cambridge. She was subsequently appointed as a lecturer at York, and was recognised with a personal chair while still in her thirties.
She was the author of Illegitimate Theatre, a ground-breaking study of popular culture, and founder-director of the Humanities Research Centre at York University.
She died in 2011, and funds are being raised for a scholarship in her memory.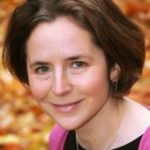 Jane Moody