I came to the Hall because they provided me with the best fit for my Oxford experience. I had no idea what to expect with becoming an Oxford student – all I remember was the palpable excitement of the unknown. At the time of my tenure, Geoffrey Bourne-Taylor was the bursar and, through a shared connection to the OUBC, a marriage was made. Thanks to Teddy Hall I was also afforded the opportunity to live near the education department off Norham Gardens Road and I remember fondly the smell of Oxford Gardens in the spring.
My time at the Hall was dominated by 1) being an active University Rower, 2) focusing on Education Research, and 3) I spending time as a radio DJ for the then fledgling radio station Altered FM (My on-air handle was The Rock Messiah. Ha!).
I look back on my time at Oxford and Teddy Hall with a wistful longing of the past. Unlike my previous experience at the University of Pennsylvania (undergraduate) and later at Brown / IE (EMBA), the intimate nature of the spaces at Oxford, the delivery of the education and exciting socializing was something I had not experienced before. The two years at the Hall are my fondest educational years and I feel that I grew more as a person then than I have in any other setting since.
In terms of declaratives: winning two Boatrace events (spare pair 03 and ISIS 04), bumping 4 boats in the summer bumps (if memory serves), learning how to conduct research, hosting an overnight Rock Messiah radio show, and growing relationships (many thanks to the Kings Arms and many different dinner tables) are among my favorite memories. Since those early years, I have been back a number of times – most recently a January stay in 2016 with my Spanish wife Bea. She wants to return and we both agree that should be sooner rather than later!
Since I left the Hall I came back to Chicago to start up Chicago Training Center (CTC). CTC was my personal thank you to the City of Chicago and a bucket list item of mine. I oversaw the development of that agency for 11 years and then left to pursue my Executive MBA. My current project is the startup spotivity (www.spotivity.com) which is a double-sided marketplace for afterschool activities. Spotivity aims to help all teens/parents find meaningful activities afterschool while also providing administration support for those same afterschool agencies. We are beta testing in Chicago and, at present, we have just under 2,000 programs mapped and have launched on all available platforms (IOS, Android, WebApp). The app is free for all users and currently I manage a team around 40 individuals in varying roles. On the horizon, we will start prepping for a Series A round but that will only occur after we learn more about current user interactions and hit customer acquisition targets.
These respective moves – CTC and spotivity – all build on a personal interest to remain socially involved while also generating revenue so the enterprise can scale on its merit. I feel that successful ventures marry social responsibility and corporate best practices and working in this manner provides me a level of motivation that makes work feel nothing like 'work'. I enjoy what I do immensely.
I would advise students today not to be afraid of ambition and dreams – but only pursue ideas that you can be convinced have a pathway for success. Dogged determinism is the fuel that gets results because luck happens when preparation meets opportunity. If you have a good idea and have done your homework then the only thing that stands in the way to achievement is your ability to withstand the discomfort and ambiguity of the journey. That said, you can't fix stupid. Make sure you cover every angle and be humble enough to ask for advice. Oxford and Teddy Hall will help give you tools and help build your confidence – put those assets to use and set audacious goals!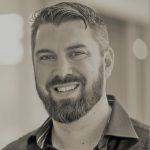 Montana Butsch
2002, MSc Educational Studies