Neil Corcoran (1969) is Honorary Research Fellow and Emeritus Professor at the University of Liverpool, where he was King Alfred Professor of English until 2010.
Neil's teaching and research interests include modern and contemporary British and Irish literature – particularly poetry – on which he has published widely. He also has a strong interest in modern American poetry, and has reviewed a great deal of contemporary poetry in such places as the Times Literary Supplement, the London Review of Books, and the Guardian.
His published books include English Poetry since 1940 (1993); a study of modern Irish literature entitled After Yeats and Joyce: Reading Modern Irish Literature (Oxford University Press, 1997); and a collection of essays, Poets of Modern Ireland: Text, Context, Intertext (University of Wales Press, 1999).
He is the author of a critical monograph entitled Elizabeth Bowen: The Enforced Return (Clarendon Press, 2004); and of Shakespeare and the Modern Poet (Cambridge, 2010), a book which ranges widely among modern poets, but gives particular attention to Eliot, Yeats, Auden and Ted Hughes.
He has also edited a collection of essays on the work of Bob Dylan, Do You, Mr Jones? Bob Dylan with the Poets and Professors (Chatto and Windus, 2002), reprinted with a new foreword by Will Self (Vintage, 2017), and the Cambridge Companion to Twentieth-Century English Poetry (Cambridge, 2008), to which he contributed a chapter on the poetry of the First World War. His most recent books are a collection of essays, Poetry & Responsibility (Liverpool University Press, 2014), and Reading Shakespeare's Soliloquies: Text, Theatre, Film (Arden Bloomsbury, 2018).
Neil is a Fellow of the English Association and a member of the International Association of University Professors of English.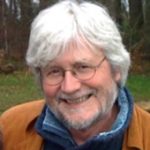 Neil Corcoran