Patrick Garland (1935-2013; matriculated 1956) was an actor, writer, and director. He founded Poetry International in 1963 with Ted Hughes and Charles Osborne.
He was a director and producer for the BBC's Music and Arts Department between 1962 and 1974, where he worked on its Monitor series. In 1964 he directed the Monitor film Down Cemetery Road about Philip Larkin, in which John Betjeman also appeared.
He twice served as the Artistic Director for the Chichester Festival (1981 to 1985, and 1990 to 1994) where he directed over 20 productions. His 1971 television film of the Snow Goose won a Golden Globe in the Best Movie Made for TV category and was nominated for both a BAFTA and an Emmy.
He was made an Honorary DLitt of University of Southampton in 1994, and an Honorary Fellow of the Hall in 1997.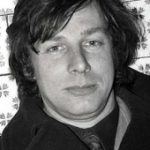 Patrick Garland