Professor Peter Rothwell
Action Research Professor of Neurology
Peter Rothwell is the Action Research Professor of Neurology in the Nuffield Department of Clinical Neuroscience (NDCN), University of Oxford and also a Professorial Fellow of St Edmund Hall.
He qualified in medicine at the University of Edinburgh in 1987 and after competing his early postgraduate clinical training he moved to Oxford as Clinical Lecturer in Neurology in 1996. He was awarded an MRC Senior Clinical Fellowship in 1999 and set up the Stroke Prevention Research Unit in 2000, which has subsequently generated 25 doctorates and now employs over 30 staff.
He was awarded an ad hominem Professorship in 2004 and was elected a fellow of the Academy of Medical Sciences in 2008, a National Institute of Health Research Senior Investigator in 2009 and a Wellcome Trust Senior Investigator in 2011. He has published over 300 scientific papers and several books. His research interests include primary and secondary prevention of stroke, the causes and consequences of blood pressure variability and the risks and benefits of aspirin. He has received several awards for his research, including the Inaugural British Medical Journal Award for Outstanding Contribution to Clinical Research (2009), the Foulkes Foundation Medal, Academy of Medical Sciences (2009), the World Stroke Organisation Bienniel Award for Outstanding Research (2010) and the Kinmonth Medal, Royal College of Surgeons (2012).
Peter remains clinically active, working as an Honorary Consultant Neurologist for the Oxford University Hospitals Trust and contributing to clinical services for general neurology and stroke prevention. His research has been instrumental in improving clinical services for prevention of stroke, particularly after transient ischaemic attack and minor stroke and in selection of patients most likely to benefit from carotid surgery.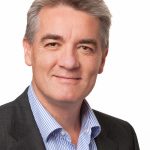 Professor Peter Rothwell
MB ChB MD PhD Edin, MA Oxf, FMedSci
Action Research Professor of Neurology
Head of the Centre for the Prevention of Stroke and Dementia, Nuffield Department of Clinical Neurosciences
Governing Body Fellow
Professorial Fellow
Related Links