Reginald Alton (1919-2003; matriculated 1938) was a distinguished scholar, editor, and paleographer. He was Fellow and Tutor in English at St Edmund Hall from 1953 until his retirement in 1987, when he became an Emeritus Fellow.
Reggie's skills in palaeography were world-renowned, and he was a consultant in several high-profile authentication controversies, including the C.S. Lewis diaries, and the apparent suicide notes of Bill Clinton's former White House deputy counsel Vincent Foster in 1993 as well as those of the rock star Kurt Cobain.
Less visibly, but with equal effectiveness, Reggie dedicated his life to scholarship, serving for almost two decades as the editor of the Review Of English Studies, one of the most prestigious academic journals in the field.
He served as the Hall's Domestic Bursar, Investment Bursar, Vice Principal, and (latterly) Dean of Degrees. He promoted all forms of dramatic and artistic activity, and was instrumental in establishing the College's long-term association with the Ruskin school of Art. He worked tirelessly to build up the Hall's art collection, which includes stunning works by L.S. Lowry and Stanley Spencer.
This entry is excerpted from The Guardian Obituary by Lucy Newlyn.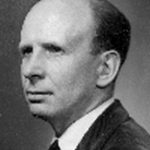 Reginald Alton