114 Aularians welcomed back to Teddy Hall for the Summer Dinner
4 Jul 2022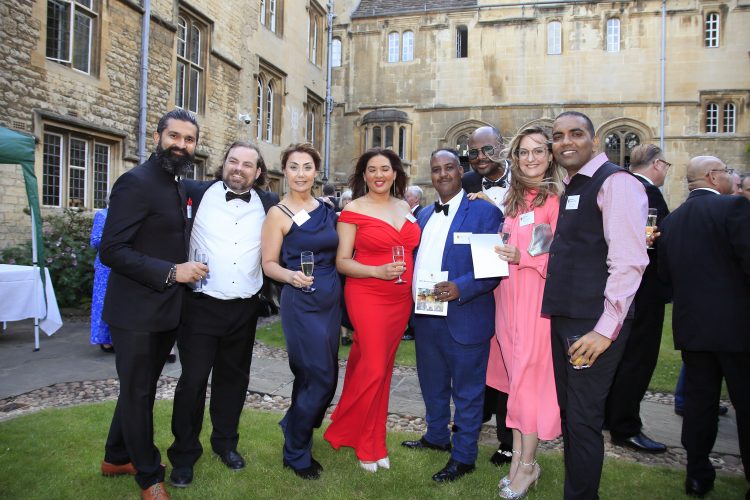 The Hall was thrilled to welcome over 100 alumni and guests on Saturday 25 June 2022 for a new annual event, the Alumni Summer Dinner.
This was a special moment as it was the first time since the start of the pandemic that a large group of Aularians have visited the College. It was fantastic to see so many generations of the community gathered to celebrate Teddy Hall.
Our guests enjoyed a sunny drinks reception in the Front Quad surrounded by the Hall's beautiful medieval buildings. This was followed by a fine dining three course meal in the Wolfson Hall with a welcome speech from Principal Professor Kathy Willis. Lastly, Aularians shared a delightful after dinner drinks in the Buttery Bar.
A photo album for the event is available on the Hall's Flickr page: https://flic.kr/s/aHBqjzW6pp.
Teddy Hall thanks everyone who attended the dinner and looks forward to welcoming more alumni back in the coming years. If you would like to visit us in Queens Lane, please contact the Development and Alumni Relations Office at aularianconnect@seh.ox.ac.uk.