Dr Alex Lloyd receives Teaching Excellence Award and is awarded a Knowledge Exchange Fellowship to continue The White Rose Project
25 Jun 2019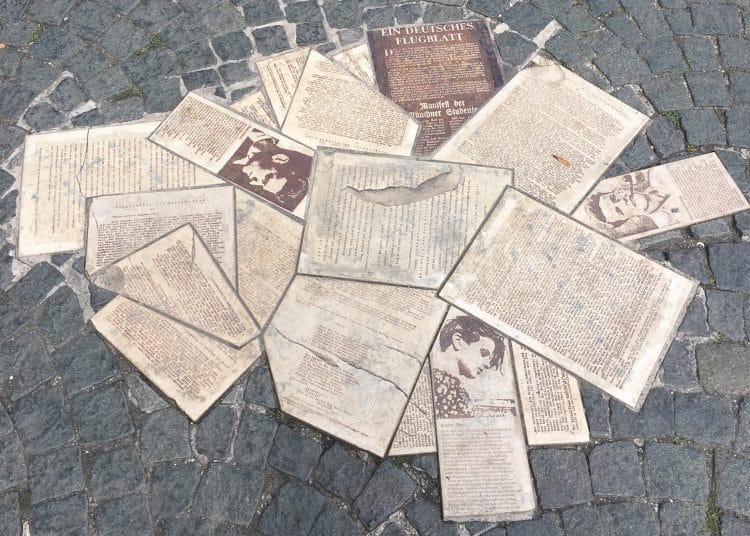 Congratulations to Dr Alex Lloyd who has recently received a Teaching Excellence Award from Oxford University's Humanities Division. The award is made 'in recognition of the high quality of her teaching' and 'the important contribution she makes to the teaching of German'. It is the direct result of her work on the White Rose Translation Project.
This week, it was also announced that the project is able to continue in the next academic year thanks to generous funding from The Oxford Research Centre in the Humanities. As a Knowledge Exchange Fellow, Dr Alex Lloyd will work with the Weiße Rose Stiftung (White Rose Foundation) in Munich. Its Chairperson, Dr Hildegard Kronawitter, provided the foreword for the project's new publication The White Rose: Reading, Writing, Resistance (Oxford: Taylor Institution Library, 2019). The White Rose Foundation was established in 1987 by members and family of the resistance group and other supporters. Its mission is to uphold the group's memory and 'to contribute to civic courage and individual responsibility and to promote democratic consciousness'. As Hildegard Kronawitter explains:
Since 1997, the Denkstätte Weiße Rose (White Rose memorial exhibition) has been located next to the atrium of the Ludwig Maximilian University, where on 18 February 1943 Hans and Sophie Scholl distributed the sixth pamphlet and were consequently arrested. The White Rose Foundation maintains the permanent exhibition, which tells the story of the group through documents, images, texts, and interactive media installations. It makes visible the context of the Nazi dictatorship and its war crimes, as well as the history of those ideas which influenced the group. It presents the biographies of the key individuals, and shows the network of resistance which reached other cities beyond Munich.
Through a series of podcasts, events, and publications the White Rose Project will continue to tell the story of the resistance group and its members in the UK. It will also situate the White Rose within a much larger story about the power of the written word, and how culture can inform political action.
Find out more about the project here.
Find out more about the Knowledge Exchange scheme here.
Other News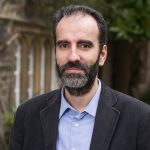 Professor Sergio Lozano-Perez wins Excellence Award in Nuclear Science
Professor Sergio Lozano-Perez, George Kelley Senior Research Fellow at the Hall, has been presented by Framatome with their first Excellence in Nuclear Reactor Science in the UK Award.
6 Dec 2019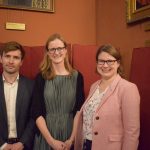 Centre for the Creative Brain held lecture on brain myths
St Edmund Hall's Centre for the Creative Brain held its first event of the academic year on the 'Neuroscience of Hollywood' which took place on Friday 29 November.
4 Dec 2019