Black History Month: Interview with JCR BAME Officer
2 Nov 2020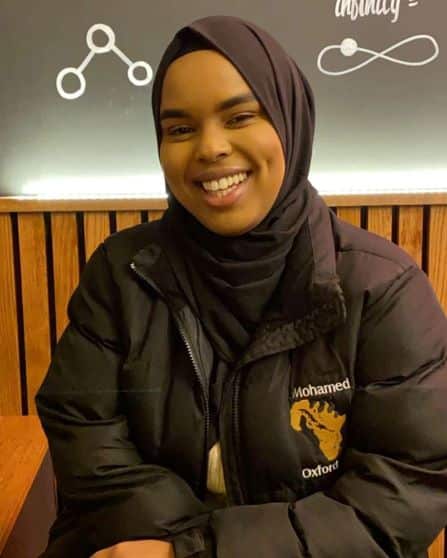 To mark the end of Black History Month, Teddy Hall recently interviewed Iqra Mohamed (2018, BA Jurisprudence), JCR BAME (Black, Asian and minority ethnic students) Officer who is a support point of contact for all Black, Asian and minority ethnic students at the Hall. In this interview, Iqra shares why she became the BAME Officer, her aims for the year and what resources are available to support BAME students at the University of Oxford.
What is your role in the JCR Committee?
Hello, my name is Iqra and I am the and I'm Teddy Hall's BAME (Black, Asian and minority ethnic) Officer for 2020. The role essentially ensures we are celebrating diversity at Teddy Hall and making the space as inclusive as possible! As the Officer, I am responsible for putting on events, being a point of contact for BAME students and more widely, representing BAME interests in conversation with college. With the BAME community continuously growing, this is the perfect time to get involved to help improve access of prospective students and experiences of current BAME students.
Why did you decide to become a BAME Officer?
Before I came to Oxford, I had a number of concerns and a key one was concerning the lack of diversity, particularly whether I would be able to fit in or whether I would face any form of racism. It became very clear quite soon that some of my concerns were valid and that Oxford had quite a way to adequately addressing issues relating to race. This is why I wanted to get involved with the BAME Society at Teddy Hall as I wanted incoming black, Asian and ethnic minority students to feel as comfortable as possible in the Hall. I wanted them to feel like the culture in both the JCR and from the College body was an inclusive one that recognised and celebrated diversity in their student body. More importantly, I wanted discussions on race to be brought to the forefront of college life, with college and the JCR actively listening and learning from the experiences of their students.
What are you hoping to achieve in your role at Teddy Hall?
The main objective I have is making some lasting changes in the Hall to make the space more inclusive for students who identify as BAME. It's so important that students feel comfortable and at ease as it ensures that they will also be able to thrive academically. Therefore, this year we've introduced the BAME Buddy scheme so incoming students are matched with an existing student who helps mentor their transition and help address any questions or concerns they may have. Along with the Charities Officers, we are also setting up a bookshelf in the JCR with a number of books based on a number of race to encourage more of the Hall to engage with these issues. Furthermore, as a JCR we have raised a significant amount of money for three charities chosen by the BAME community: Stephen Lawrence charitable trust, 100 Black Men of America and the Southall Black Sisters.
What resources are available to support BAME students at the University of Oxford?
If you do identify as BAME, there are a number of amazing societies that may be worth joining. For instance, the Oxford African & Caribbean Society, the Oxford South Asian Society, The Islamic Society and a number of other networks dedicated to supporting and helping BAME students. If you have any concerns, then contacting the myself, the BAME Officer, is a useful starting point. However, there are a number of useful contacts in college such as Karma (karma.nabulsi@politics.ox.ac.uk) who is the Senior Harassment Officer. Also Dr Brigid Carley (counsellor@seh.ox.ac.uk) who is the Counsellor or even Professor Jonathon Yates (dean@seh.ox.ac.uk) the Dean who is responsible for student welfare matters.
Any last comments you wish to mention?
In the last year there have been a number of tough conversations at both the university level (Rhodes Must Fall, decolonising the curriculum etc) but also on a college level regarding how Teddy Hall can be genuinely more inclusive and what they can do to tackle implicit racism that may still exist. As a finalist, it is heartening to see the progression that the College has made in being truly receptive to change and to asking these tough questions and implementing policy that is will help change the experiences of BAME students for the better.
If anyone would like to contact Iqra, please email iqra.mohamed@seh.ox.ac.uk.
Related News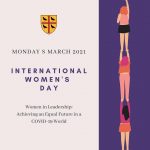 International Women's Day
Join us on 8 March to celebrate International Women's Day.
8 Mar 2021