Book launch: 'The Servant Heart – Exploring the Life and Legacy of St Edmund'
6 May 2018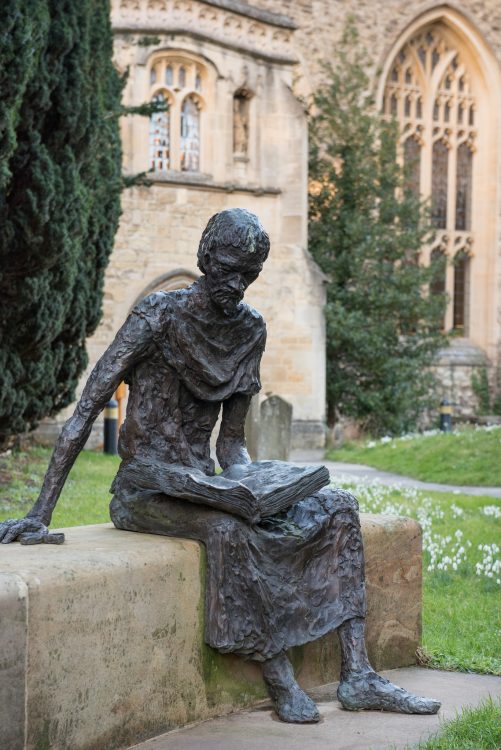 Will Donaldson, our College Chaplain, has recently completed a booklet about St Edmund and now invites members of the St Edmund Hall community to join him for the launch on Friday 1 June at 5pm. The Servant Heart – Exploring the life and legacy of St Edmund is published by Grove Booklets. It will be available for sale (priced £3.95) at the launch event or via the Grove Books website from 1 June.
"St Edmund hasn't had the profile he deserves in Oxford or in the national Church," said Will. "This booklet is an attempt to put that right by profiling this extraordinary person who had the triple dignity of being an Oxford academic, a courageous Archbishop and a humble Saint."
The booklet is divided into three sections: chapter one provides a historical survey of Edmund's life and achievements. Chapter two examines his character, personality and spirituality through the lens of the Beatitudes (Jesus' instructions to his disciples at the beginning of the Sermon on the Mount). The third chapter looks at Edmund's ongoing legacy for academia and the Church today, showing how he continues to influence education, churches and communities.
Staff, students and Fellows of St Edmund Hall are all very welcome to attend the launch event, as are alumni and past members of the Hall. Refreshments will be provided. If you would like to join us, please email will.donaldson@seh.ox.ac.uk.