Books by Teddy Hall alumni
9 Aug 2018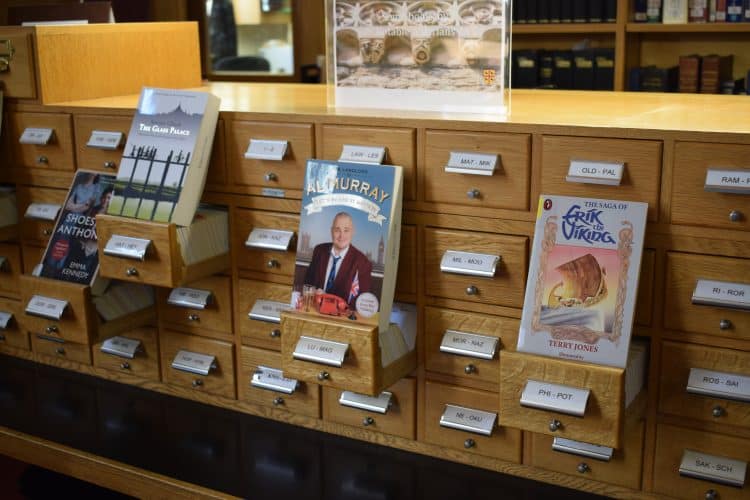 Comedians, diplomats, journalists, sportspeople, politicians – the alumni of St Edmund Hall have gone on to a wide and varied range of careers. From comedian Al Murray to Salman Khurshid MP, many have also become authors, highlighted by a new display in the College Library.
The display was compiled by Librarian James Howarth and Assistant Librarian Sophie Quantrell, with the aim of promoting the literary accomplishments of Aularians. On the recent University-wide Open Day, the display was well received by prospective students and their families, particularly in terms of the diverse careers of our alumni. "We have books written by Fellows and alumni of the Hall from the late seventeenth century onwards," says James. "It's an important part of the College's intellectual heritage."
The books featured in the display, however, are rather more recent. The collection includes both fiction and non-fiction and spans a wide range of genres. Emma Kennedy's Shoes for Anthony follows the life of a young boy in a war-struck Welsh mining village, while Stewart Lee's How I Escaped My Certain Fate explores the successes and pitfalls of his career in comedy. Other featured publications include reference texts such as Jane Moody and Daniel O'Quinn's The Cambridge Companion to British Theatre, 1730-1830, and The Oxford Handbook of Medical Sciences, co-edited by the Hall's Tutor for Admissions, Robert Wilkins.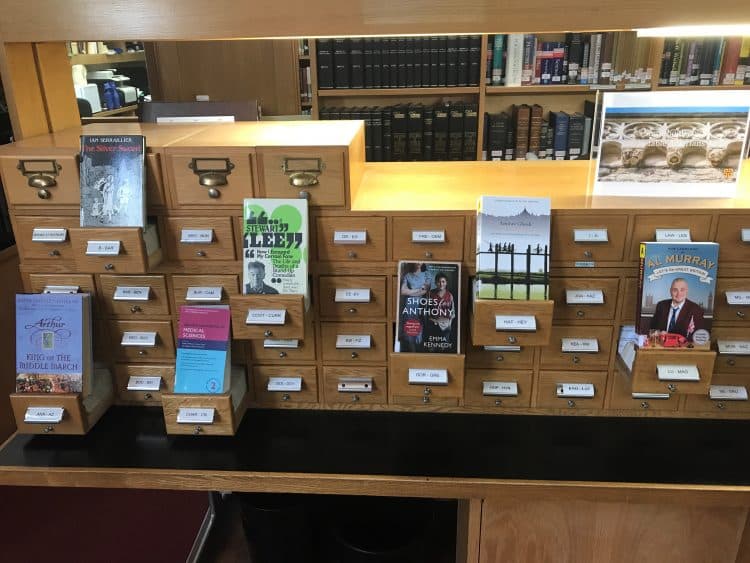 The books are very much a living exhibit and are available for loan. Some volumes reside in the newly refurbished Aularian Room, a sun-filled offshoot of the main library accessed by a spiral staircase. Following its renovation this summer, others will be exhibited in the Old Library.
If any Old Members of the Hall have published works that they would like to contribute to the collection, please contact the Librarian, James Howarth. We are particularly keen to encourage representation across a diverse range of alumni.
Books in the display include the following: Kevin Crossley-Holland, Arthur, King of the Middle March; Ian Serraillier, The Silver Sword; Robert Wilkins (ed.), The Oxford Handbook of Medical Sciences; Stewart Lee, How I Escaped my Certain Fate: The Life and Deaths of a Stand-Up Comedian; Emma Kennedy, Shoes for Anthony; Amitav Ghosh, The Glass Palace; Al Murray, Let's re-Great Britain; Terry Jones, The Saga of Erik the Viking; Salman Khurshid, The Other Side of the Mountain; Jane Moody and Daniel O'Quinn (eds.), The Cambridge Companion to British Theatre, 1730-1830.
Related News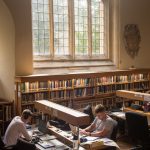 Teddy Hall Library now open 24 hours a day
The College is trialling a new policy of opening the library 24 hours a day, 7 days a week this term
11 Jan 2019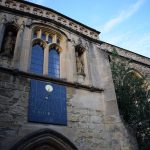 The St Peter-in-the-East Sundial
A new sundial has been installed over the porch, above the door to the library
13 Dec 2018