Music in the Hall series: The Chapel Choir and Organ Scholar in isolation
18 May 2020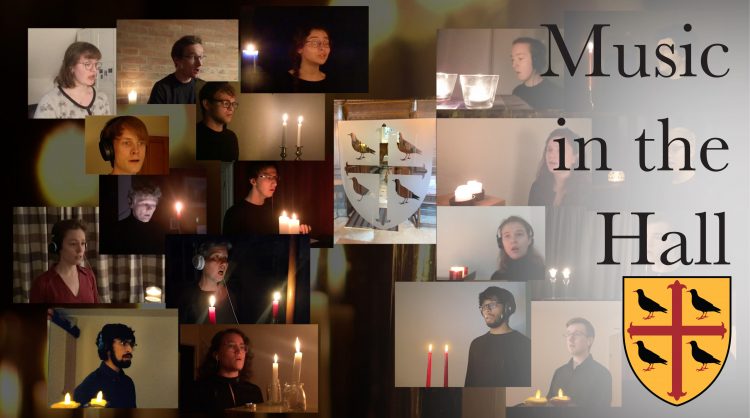 St Edmund Hall is pleased to be bringing to you a new video series called 'Music in the Hall: a musical performance series from Teddy Hall students in isolation'. Over the coming weeks, you will hear from singer/songwriters, pianists, the Teddy Hall Chapel Choir and much more!
This week, the St Edmund Hall Chapel Choir sings God so loved the world by Sir John Stainer, who was an undergraduate at Teddy Hall from 1861 to 1864 whilst at the same time being organist at Magdalen College. Teddy Hall Chapel Choir's music video of Stainer's anthem is their first recording made in isolation, during the 2020 Covid-19 lockdown. In order to achieve the atmospheric effect seen in the video, choir members used candles balanced on boxes and bins for their lighting design and as props for their staging. Some of the sounds emanating from choir members' rooms puzzled family members, who could hear only one individual part being sung, unaware that there would eventually be a whole choir of voices brought together.
Also this week, Organ Scholar Viraj Alimchandani (2015, Physics) plays The Corant from Purcell's Suite No. 2 in G minor Z. 661, first published in his A Choice Collection of Lessons for the Harpsichord or Spinnet in 1696. Viraj plays Purcell's Corant against a backdrop of photo memories of choir and Teddy Hall experiences. He's playing on his keyboard at home, which has also featured heavily in the live Evensong services this term, although there is a beautiful harpsichord in chapel made by Andrew Garlick, a harpsichord maker based in Somerset, which he would normally be playing.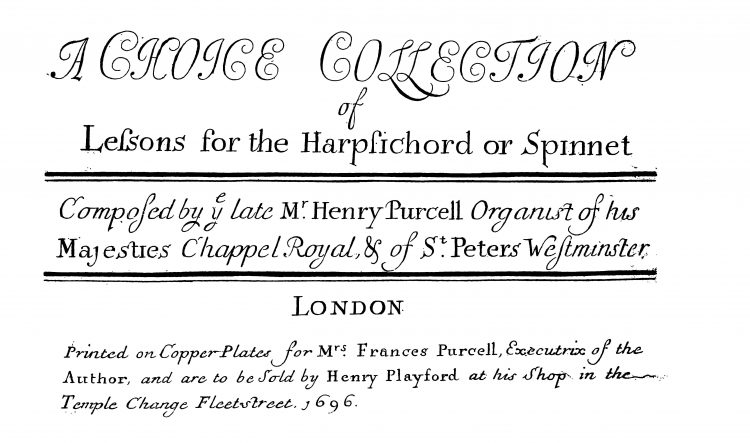 The Chapel of St Edmund Hall Oxford was consecrated in 1682, a big year for Henry Purcell who married his wife Frances that year and was also appointed organist of the Chapel Royal — a post he held alongside his existing appointment as organist of Westminster Abbey which had come at the age of twenty. Sir John Stainer was the same age when, in 1860, he became organist of Magdalen College Oxford. At the same time, Stainer enrolled as an undergraduate at Teddy Hall and took his BA three years later. Stainer was involved in the installation of the first organ in our chapel, which was originally housed at the East End. Stainer went on to become a colossus of English Church Music, especially at St Paul's Cathedral where he became organist, and an influential scholar. Stainer eventually returned to Oxford as Professor of Music.
To be notified of future performances, please subscribe to the St Edmund Hall Youtube Channel
The series is curated by Dr James Whitbourn, Director of Music, who can be contacted at james.whitbourn@seh.ox.ac.uk