Commemoration events: Remembrance poppy and World War I exhibition
13 Nov 2018
The College community came together on Sunday to mark the centenary of the Armistice in several ways. Undergraduates organised a gathering in the Front Quad, to collectively form the shape of a poppy, and were joined by postgraduate students, the Principal, an Honorary Fellow and staff. Aerial photographs and a short video were taken using a drone.
The College Librarian, James Howarth, and Archivist, Rob Petre, organised an exhibition of items relating to St Edmund Hall and World War I which was held in the Chapel, close to the College's War Memorial boards. It featured a very interesting and moving collection of photographs, books and letters, some of which give a vivid sense of what life was like during wartime in Oxford.
We have now created a digital version of the exhibition on our website, so please do take a look. The items include postcards from the First World War, the JCR Photograph Album for 1912-14, and a Bible given to former Principal Emden in 1915 when he joined the Navy.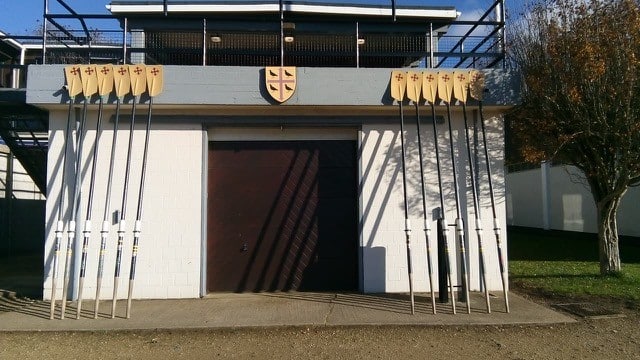 St Edmund Hall Boat Club took part in a Blades of Remembrance commemoration, together with other clubs all along the Thames. Every club laid out a blade for each member that they have lost to war.
The College Chapel then hosted an Evensong service on Sunday evening, where we were pleased to welcome back alumnus Canon David Knight (1966, Theology) as our guest preacher.
Other News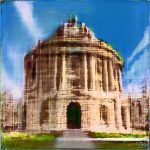 Exhibition: 'Oxford: An AI-art View'
On Wednesday 24 July, St Edmund Hall will host an exhibition entitled 'Oxford: An AI-art View' showcasing artificial-intelligence created digital paintings and video art pieces.
8 Jul 2019
Aularians gather to hear from the Principal
Over 30 alumni and guests gathered to hear Principal Professor Katherine Willis discuss 'Green Health: The new science of the health benefits of nature'.
6 Jul 2019