David Picksley walks the London Marathon!
13 Oct 2021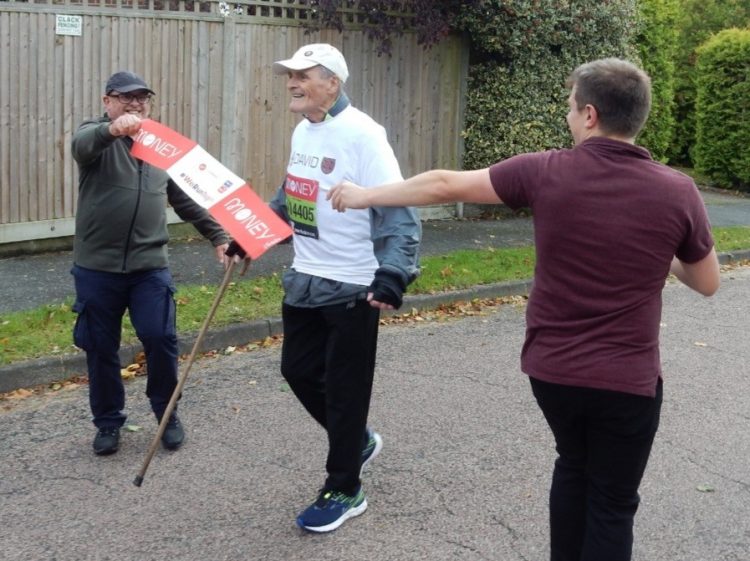 Having walked a good deal during lockdown, alumnus David Picksley (1953, French and Russian) decided to challenge himself to walk 26.2 miles on Sunday 3 October as part of the Virtual London Marathon.
In his fifties and sixties, David ran marathons, and while this was beyond him at 88, David was determined to walk the distance locally, with his stick, within the 24-hour time limit. David began training in February and since then has completed over 1500 miles.
David successfully finished the marathon in 9202nd place (out of 11206 participants) and 2nd place in the 80+ category, in a time of 7 hours and 28 minutes.
If you would like to support David, please visit his fundraising page. All funds raised will go directly towards the Teddy Hall Bursary fund, which supports students who are financially disadvantaged.
An important area of priority within the St Edmund Hall 10-year Strategy is to create a diverse and equal community where there are no barriers to entry or to students fulfilling their potential. The Hall is busy increasing awareness about the benefits of university study and Oxford in particular, myth-busting to challenge any negative pre-conceptions, raising aspirations and enabling pupils to make stronger applications, so the Hall attracts the best applicants, regardless of their background.
"Having had the chance to enjoy all the benefits that the Hall can give, I want to help to make those possible for less represented potential students from low-socio-economic backgrounds. During my career in foreign trade, and in doing some teaching, post retirement, I have met so many people, who given such an opportunity, would clearly have benefitted."
Other News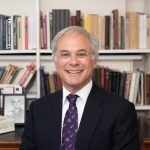 Andrew Kahn appointed Academic Editor of Electronic Enlightenment based at the Bodleian Library
20 Oct 2021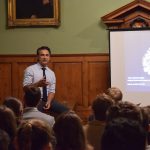 Insights from brain surgery on the conscious patient at Centre for the Creative Brain
18 Oct 2021