The Hall welcomes Dr James Whitbourn as new Director of Music
27 Apr 2020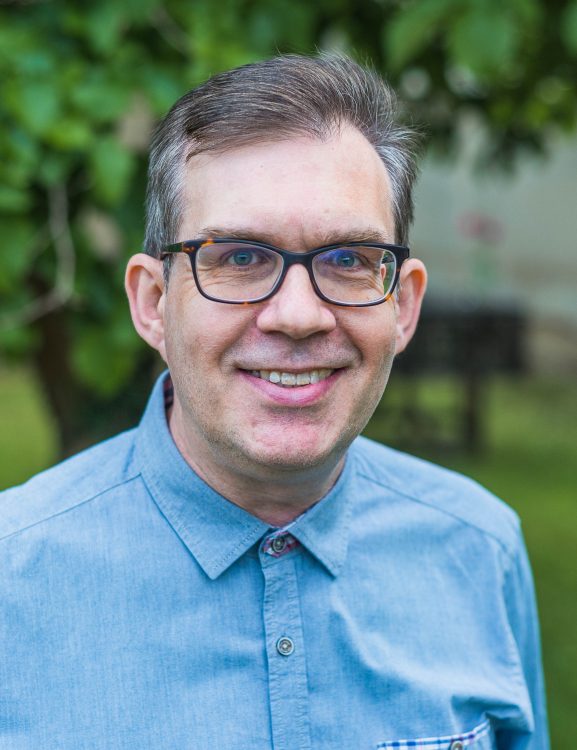 The Hall is delighted to welcome Dr James Whitbourn, who took up the post of Director of Music at Teddy Hall at the beginning of April 2020. James will combine this position at the Hall with his role as Senior Research Fellow at St Stephen's House.
As a member of the University of Oxford Music Faculty, James is a composer whose works are known and performed around the world. As composer, conductor and producer, he has received four Grammy nominations and a Royal Television Society Award among many other international accolades. He studied at Magdalen College, Oxford before beginning a career in the BBC that later took him on to work in the Royal Opera House – before the pull of Oxford eventually brought him back.
Much though this is a challenging time to take up a new role, there is much music-making to be done in the Hall throughout Trinity Term: in addition to leading the musical arrangements within the weekly live streams of Choral Evensong (5.30pm on Sundays via Zoom), James is curating a 'Music in the Hall' series of music videos to be made by musicians in Teddy Hall during Trinity Term. The Chapel Choir will be making two of them and the series is open to instrumentalists and singers in College who would like to take part (more information on this to follow).
James will also be selecting music ideas for your personal playlist and saying why he thinks his choices are pieces you might like to get to know. Before he moves onto other composers, though, he has selected a few of his own compositions:
"I'm starting with a track from my most performed piece, 'Annelies', a large-scale setting of the Diary of Anne Frank. April 2020 marks the 75th anniversary of the liberation of Bergen-Belsen, where Anne Frank and her sister died (after spending 761 days in isolation in the annexe and subsequently being taken to Auschwitz). This is the eighth of fourteen movements, which was first performed at the National Holocaust Event in 2004. The Queen (whose picture poignantly hung in Anne Frank's annexe room) led a candle lighting ceremony during this movement that day: Annelies Movement 8: listen to the piece here or the whole album on Spotify. Next, an excerpt from 'Luminosity', originally written for dance. It has a slow start but if you stay with it, you'll hear the quiet opening leads to a big build up. Listen out for the Indian drone instrument – the tanpura – in the mix. Listen to Luminosity Movement 1 here or the whole album on Spotify. We're in Easter season, so here's a choral arrangement I made of the traditional song from Good Friday and Easter. Were you there? And lastly, a look ahead to May morning: here's 'Jupiter' from 'The Seven Heavens' (it's a musical portrait of C. S. Lewis in the imagery of the pre-Copernican planets). You might spot the medieval round sung often sung from Magdalen tower. In 'Mercury', listen out for the Magdalen bells."
We look forward to enjoying this term's activities. If you'd like to know more, James can be contacted at james.whitbourn@seh.ox.ac.uk