Thank you to our donors and ambassadors for a successful first Giving Day
25 Jun 2019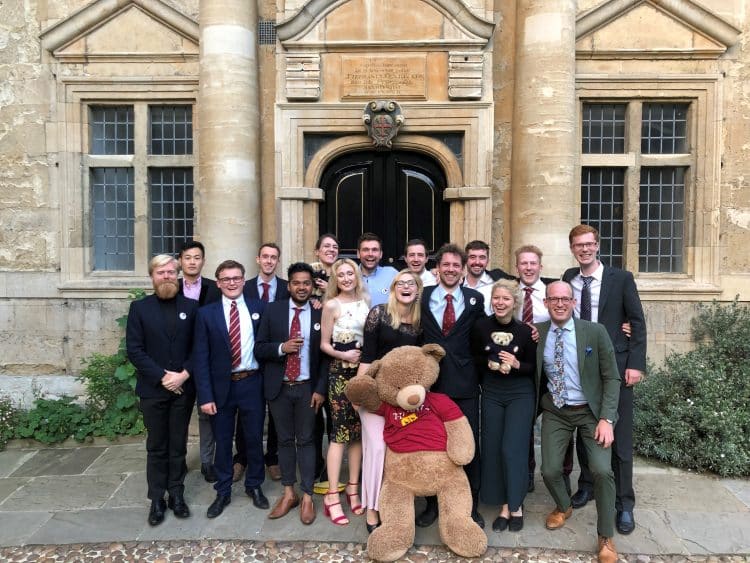 We are delighted to announce that Teddy Hall's first Giving Day on 20-21 June 2019 raised an amazing £160,094 from 264 generous donors in 23 different countries. The funds raised will directly help current and future students at the Hall.
We are deeply grateful to alumni, friends, staff and students for your generosity, inspiration and help in reaching such an exceptional result. Staff and students were set a challenge to send in photos of themselves celebrating with their teddies to unlock matched funds! Our outstanding group of 43 alumni and student ambassadors also made a vital difference – thank you.
See your name on the donor wall here and if you would like to add your support you can do so here.
Other News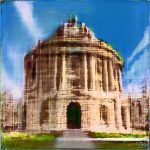 Exhibition: 'Oxford: An AI-art View'
On Wednesday 24 July, St Edmund Hall will host an exhibition entitled 'Oxford: An AI-art View' showcasing artificial-intelligence created digital paintings and video art pieces.
8 Jul 2019
Aularians gather to hear from the Principal
Over 30 alumni and guests gathered to hear Principal Professor Katherine Willis discuss 'Green Health: The new science of the health benefits of nature'.
6 Jul 2019