Hall Remembers Jarvis Doctorow
5 May 2020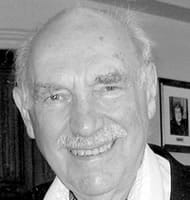 St Edmund Hall is sad to announce that Aularian and Honorary Fellow Jarvis Doctorow (1948, Modern Languages and Linguistics) passed away on Tuesday 31 March, aged 94. Jarvis joined the Hall after serving in the American Army during World War Two and after he graduated he led a full and varied life in the USA as a successful businessman and philanthropist.
He was a very loyal supporter of the Hall, most notably supporting the building of the Doctorow Hall and sponsoring the Doctorow Fellowship in the Politics and International Relations of the Middle East. In addition, he was made a member of the Chancellors Court of Benefactors in 2017.
Professor Michael Mingos, former Principal (1999-2009) and Honorary Fellow has written a tribute to Jarvis. It is available to read online.
Jarvis will be very sadly missed by all that knew him at the Hall, past and present.
Related News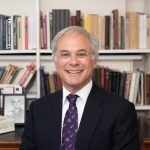 Andrew Kahn appointed Academic Editor of Electronic Enlightenment based at the Bodleian Library
20 Oct 2021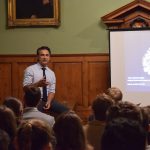 Insights from brain surgery on the conscious patient at Centre for the Creative Brain
18 Oct 2021