Hall Remembers Philip Morsberger
4 Mar 2021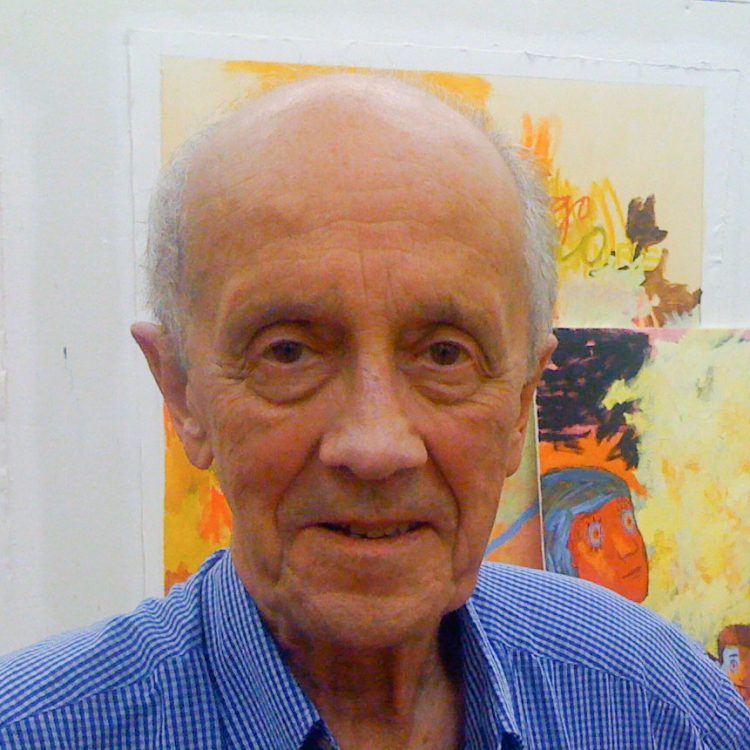 St Edmund Hall is extremely sad to announce that our Honorary Fellow Philip Morsberger passed away on Sunday 3 January 2021, aged 87.
After being awarded a Bachelor of Fine Art degree (BFA) in 1955 from the Carnegie Institute of Technology (now the Carnegie Mellon University), Philip studied at what was then the Ruskin School of Drawing at the University of Oxford in 1958 on the G.I. Bill, earning a Certificate in Fine Art (CFA) with Distinction, after which he held teaching appointments at the Rochester Institute of Technology, the Carpenter Center for the Visual Arts at Harvard University, and Dartmouth College. He returned to Oxford to become the Ruskin Master of Drawing between 1971 and 1984. He was the sixth Master in the Ruskin School's history and the first American to be appointed to the role. Philip's achievement was to move the school in 1975 from the ground floor of the Ashmolean Museum to more spacious rooms in the Examination Schools on the high street, and to establish a three-year honours degree course, combining practice and theory. Philip was also elected a Professorial Fellow of St Edmund Hall between 1978-1984.
On Philip's departure from England his work was exhibited at galleries throughout the US. In addition, Philip held academic appointments at the University of California (Berkeley), California College of Art and, finally, Augusta State University where he was the Morris Eminent Scholar. Philip worked tirelessly at his easel each day, right up until his death from COVID in January of this year.
Below is a tribute from Jason Gaiger, Professor of Aesthetics and Art Theory at St Edmund Hall.
"Philip Morsberger is warmly remembered at the Ruskin School of Art and I would like to express my gratitude for all that he achieved during his period as Ruskin Master. It is thanks to Philip that the School is now housed in the wonderful Victorian building at 74 High Street, directly opposite St Edmund Hall, and he was also responsible for ensuring the full integration of the study of Fine Art into the University of Oxford. My only direct contact with Philip was in 2011, when he visited Oxford for the summer, and I was delighted to be able to provide studio space for him on the top floor of the Ruskin so that he could continue to paint. His legacy lives on in the School and each new generation of students and tutors is indebted to his vision and leadership at a crucial period in its recent history."
A portrait of Principal Ieuan Maddock CBE, FRS (1979-1982) painted by Philip proudly hangs in the Old Dining Hall.
Philip will be very sadly missed by all that knew him at the Hall, past and present.
Further Tributes
Philip Morsberger Obituary in The Guardian