Improving Fission Fuels
11 Feb 2019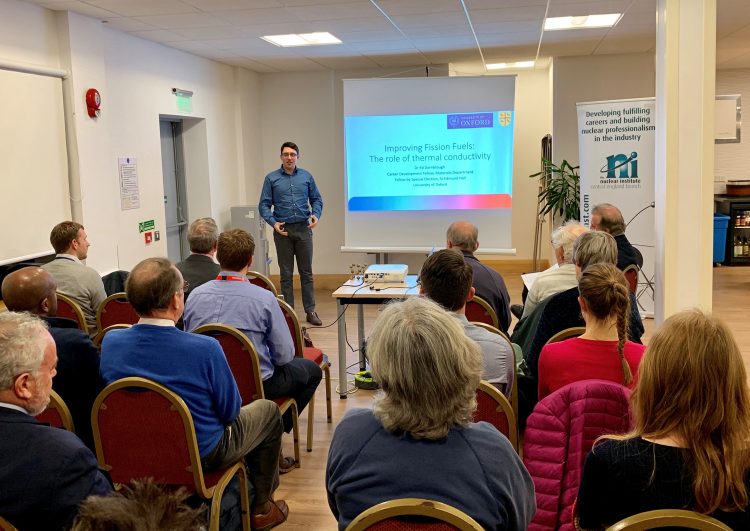 On 31 January, Dr Ed Darnbrough (Fellow by Special Election and Tutor in Materials Science at St Edmund Hall) gave a public lecture organised by the Central England Branch of the Nuclear Institute at Ridgeway House on Harwell Campus, Oxfordshire. The talk focused on the broader application and impact of some of Ed's work on nuclear fission fuels.
The lecture was well attended by a cross-section of nuclear professionals from local offices (National Nuclear Laboratories, Culham Centre for Fusion Energy, Nuclear Decommissioning Authority, etc.) as well as a number of interested laypeople and researchers from both Diamond Light Source and ​​​​​​​​​​​​​​​​​​​​​​​​​​​​​​​​​​​​​​​​​​​​​​​​​​​​​​​​​​​​​ISIS Neutron and Muon Source.
Ed was able to communicate the role of thermal conductivity in both the efficiency and safety of a nuclear reactor outlining shortcomings in the fuel currently used, citing cutting-edge work that he and his collaborators at Bristol have done on radiation damage in uranium dioxide (see Physical Review B for further details). He also highlighted the uranium silicide and uranium nitride fuels that are being worked on as a possible replacement. Work is now underway to build a safety case to allow current power plants to be converted to new more efficient accident tolerant fuels.
If you would like further information about the Nuclear Institute or Ed's work, please do contact him on ed.darnbrough@materials.ox.ac.uk.
Related News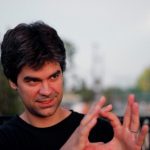 Senior Research Fellow in Astrophysics leads one of the UK teams granted £15m to build software and…
12 May 2022