Introducing Ben White as newly elected MCR President
24 Jun 2020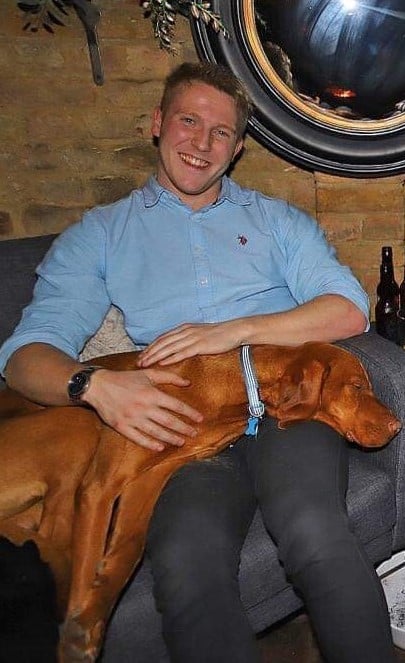 Congratulations to Ben White who has just been elected by his fellow postgraduate students at St Edmund Hall to be their next MCR (Middle Common Room) President. Ben is a third-year DPhil Student in Engineering Science. We asked Ben to answer a few questions to help introduce himself to the wider Teddy Hall community.
Can you tell us a little about yourself and what you're studying?
I'm from a farm in Hampshire, just a few miles away from Reading in the middle of nowhere. Growing up in the countryside I developed a love for staying active and spending as much time outdoors as possible. I did my undergrad at the University of Bath where I studied for my integrated Masters in Chemistry (MChem). During my time in Bath I spent my industrial placement year here at the University, I enjoyed it so much I returned to study my PhD here.
My research investigates the use of nanotechnology in cancer treatment, studying how we can use nanoparticles (particles 1 billionth of a meter in diameter) to improve a range of different cancer treatments. The effectiveness of Chemotherapy, Radiotherapy, Gene-therapy and immuno-therapy treatments can all be improved by the use of nanotechnology, as can the quality of life of the patients receiving the treatment.
Why did you decide to run for MCR President?
When I joined Teddy hall, I didn't know anyone in Oxford. Thanks to the MCR I have met so many amazing people and had the most amazing experiences. To me, the MCR has become a home away from home and having been steward for the last year, it has been great to be able to give something back. I knew I wanted to continue giving back, being the MCR's representative to college is the perfect opportunity to do so.
What are you hoping to achieve?
My focus is maintaining the Hall spirit in the MCR and ensuring all new and current graduate students can get the best out of Teddy Hall during these difficult times. As we adapt to a new normal, I'll be making every effort to ensure the MCR is still a place where our members feel welcome and safe. In addition to this I am hoping to improve the diversity of the MCR, while looking at how the MCR can tackle issues such as systematic racism both within the university and the wider community itself.
What do you think are the current strengths of Teddy Hall's MCR?
The Hall Spirit. There is a remarkable sense of pride from everyone at Teddy Hall and it's great to see so many people so involved in the college in so many different ways, it is a great thing to be part of! This is reflected by our MCR being one of, if not the, most social MCR in Oxford. I really think that that is our biggest strength, since we then have a social space outside of our departments where we can socialise with postgraduate students, students with such a wide variety of backgrounds and subjects. Undoubtedly how social and diverse the Teddy Hall MCR community is.
In what ways have you already been involved in College life?
Ever since I started in Teddy Hall, I was an avid attendee at most events run by the MCR, they were great fun and I could not wait to get involved. So, for the past year I have served as one of two stewards for the MCR, organising events throughout the year, such as the Christmas dinner. Running these events and seeing the other members of the MCR enjoy them has brought me great happiness in giving something back to the community that has given me so much. I am also part of the Teddy Hall rugby team, its has been a great opportunity to integrate with members of the JCR. It was great to represent the college in the rugby cuppers final last year at Iffley road, winning the cup for a second year running.
What's been your personal highlight of your time at Teddy Hall so far?
The Christmas dinner last year! It was a wonderful evening with carols in the quad followed by the drink's reception and dinner. It seemed everyone was having a fantastic time and it was great to interact with SCR members as well. I must say cuppers final at Iffley road comes in a close second, it was a fantastic spectacle to see the JCR, MCR and members of the SCR (including our Principal!) in the stands cheering our team towards a well-deserved victory!
The following committee members were also elected at this election:
Vice-President: Julia Carver
Stewards: Thijs van der Plas and Fernando Jimenez-Gallardo
Treasurer: Andrew Gibson
Welfare: Raghul Ravichandran and Julie Helcher
IT: Yana Lishkova
Related News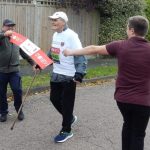 David Picksley walks the London Marathon!
David successfully finished the marathon in 9202nd place (out of 11206 participants) and 2nd place in the 80+ category, in a time of 7 hours and 28 minutes.
13 Oct 2021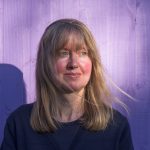 Hall alumna discusses her book The Suicide Prevention Pocket Guidebook
On Thursday 7 October alumna and author Joy Hibbins (1981, French and German) gave the fifth talk in the Hall's online event series, Aularian Authors.
8 Oct 2021