New JCR President elected: Julien Kress
6 Dec 2020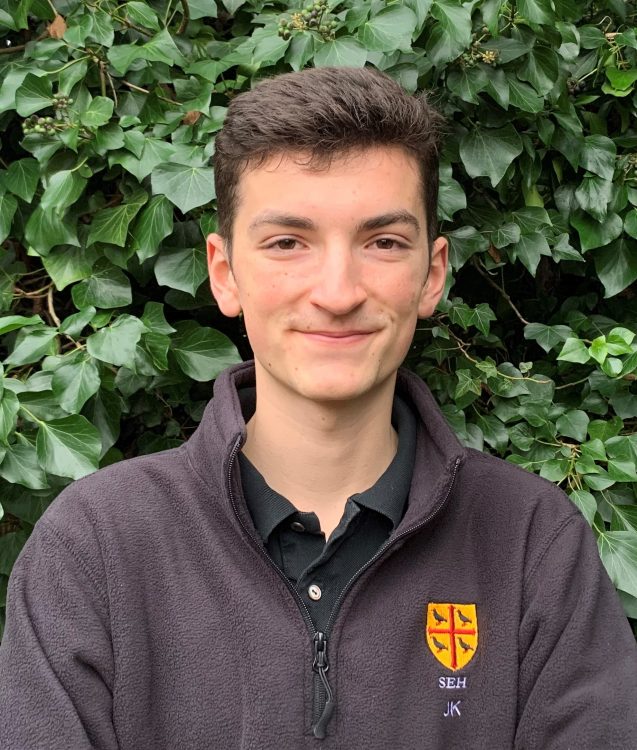 Julien Kress (2019, History) was elected by the St Edmund Hall undergraduate students to become their next JCR (Junior Common Room) president. He takes over the role from current President, Benji Penny in 9th Week (6th December 2020).
Why did you choose to stand for election?
I chose to run for JCR president because it's the best way I can give back to the Hall. My time here has so far been the best years of my life, and that's thanks to our wonderful community. We've been living through exceptional times, and it is in moments like these that our Hall Spirit is most important. The JCR is central to our lives as students – it's really a great honour for me to get to work with college and the committee to make things happen this year. The president's role is perhaps more important than ever in making sure that we stick together as we eventually get through these tougher times, and it's something that is very close to my heart.
What are you hoping to achieve?
My top priority is to improve our communication on all levels. Working with college to ensure that everyone is constantly in the loop and able to contribute to the decisions that are made is essential, especially now. I would also like to improve the way the committee communicates with the JCR members in order to keep everybody informed while making our college as inclusive as possible. Continuing on what has been done with great success over the course of this year, we need to make sure that we are working together and not against each other.
What do you think are the current strengths of the College?
Our college is one of the friendliest in Oxford, and the fact that we have a large student body on a relatively small site means that you always see friendly faces. We take great pride in our sports teams which will, no doubt, once again outperform all competition when they start competing again. We have some of the best women's sports in Oxford. Our clubs and societies cater to a really wide range of interests. We receive excellent teaching, and the staff are always there to listen. There's obviously more to say, but, overall, our college is truly special, and I am very proud to be here.
Tell us a little more about yourself, and your interests.
I had never been to the UK before applying to Oxford. I'm French, and although I was born in the US, I've lived in Paris for most of my life. While history was not my favorite subject because I didn't like the way it was taught in school, I always loved it outside of class and I am now a second-year historian at Teddy Hall. Living in Oxford is great because I don't need to go to the museum – working in Teddy Hall's 12th-century library is cool enough. I play tennis, but the weather's quite rainy here so I had to try a different sport. I've picked up rowing and being on the SEH Boat Club committee has been loads of fun.
What do you think might be the most difficult aspect of being JCR President?
I think the obvious challenge in being JCR President this year will be to keep our college as lively and active as possible despite Covid restrictions. Through solid communication and with the help of a wonderful committee, I am confident that we will achieve this. Being always available is also one of my priorities, which means I will have to make sure I balance academic life and JCR involvement.
What was the most amusing or unexpected question you were asked in Hustings, and how did you reply?
In the hustings for Welfare Officer, there was talk about getting a welfare tortoise for the JCR. When it came to the President hustings, we were asked how we would communicate with the hypothetical tortoise. My response should probably best not be described here!
Other JCR Committee Posts
Congratulations to the following students, who were also elected:
Academic Affairs Officer: Robert Hardwick
Access Officers: Anjali Depala and Ellie Cassidy
Charities Officer: Ben Lloyd
Environment and Ethics Officer: Aili Channer
GSD Officers: Lewis Campbell-Smith and Hazel Wake
International Officer: Elena Gordillo Fuertes
Secretary: Nailah Ranjan
Sports Officers: Mauricio Alencar and Alex Whitmarsh
Social Officers: Millie Liddell and Caitlin Conway
Welfare Officer, female*identifying (where female* = female and minority gender identities): Katie Long
Welfare Officer, male*identifying (where male* = male and minority gender identities): Greg Halliwell
Related News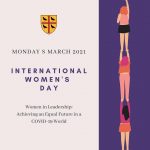 International Women's Day
Join us on 8 March to celebrate International Women's Day.
8 Mar 2021