Jiayi Li wins 2020 Routledge Scholarship
2 Dec 2020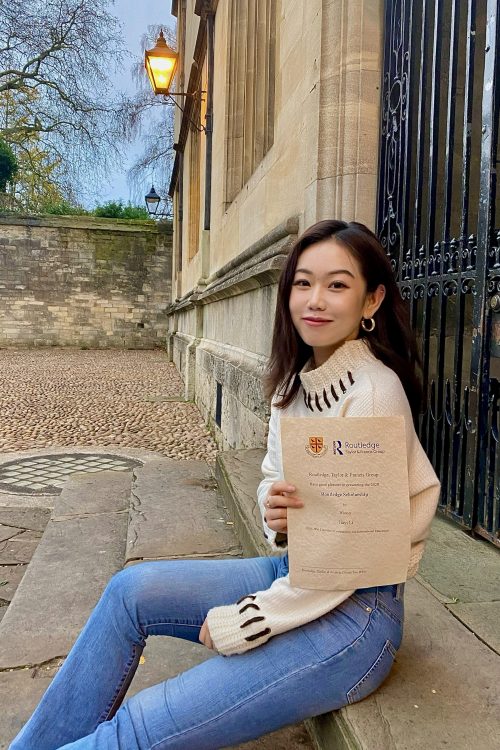 The Hall is delighted to report that Jiayi Li (2020, Education) is this year's Routledge Scholarship winner. The scholarship is awarded annually to a student on the MSc in Comparative and International Education at the University's Department of Education.
The course is a full time, one year, Master's degree that engages students in developing a critical understanding of theoretical approaches, methods, policies and practices in comparative and international education; it aims to develop students' understanding of the factors that shape educational systems in different parts of the world and the research skills to compare policy choices and critically evaluate major debates, policies, histories and practices of education globally.
Many alumni of the course have gone on to academic and research careers at universities in the UK and abroad. Others are employed across a wide range of other sectors such as policy for government departments, NGOs or think tanks, international organisations, administration at local and national levels, as well as state and non-state schools in different parts of the world.
Jiayi writes, "It's my honour to be the recipient of the Routledge Scholarship. It's a pleasure to have it accompanied me on my Oxford journey. The Routledge Scholarship has become a motivation that aspires me to continue exploring the field of Comparative and International Education to seek new academic challenges and rewarding experiences. Hopefully one day in the future I will see my name with Routledge again as the author of its journal. It's my goal now."
Ian White, of Routledge/Taylor & Francis, writes, "our warmest congratulations are extended to Jiayi on receiving this award. Routledge is delighted to support the Scholarship and hope that it will provide a springboard for emerging scholars of international and comparative education to further their research and to develop their careers."
Related News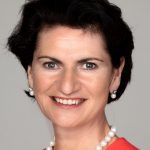 Aularian & Fellow recognised in 2021 New Year Honours List
Alumni Margaret (Maggie) Adela Miriam Carver (1982, Biochemistry) and Professor Eleanor Stride, Professorial Fellow, Biomaterials, have been recognised in the 2021 New Year Honours List
25 Jan 2021