Join alumnus Dan Thompson this Saturday on his Run the World Challenge in Oxford
16 Oct 2018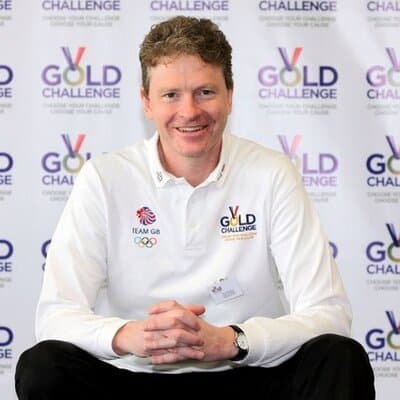 St Edmund Hall alumnus Dan Thompson (1979, PPE) will be running 10km in Oxford on Saturday 20 October as part of his Run the World Challenge, in aid of Cancer Research UK. Run the World is an extraordinary challenge, in which Dan has undertaken to complete a 10km run in all 206 countries in the world by the 2020 Olympics / Paralympics.
Dan is also completing an additional 44 runs in the UK, taking his global total to 250 runs. This is equivalent to running 2,500,000 metres – one metre for every cancer sufferer in the UK. Following the death of his mother from cancer, Dan is doing the challenge to raise money for Cancer Research UK and to promote the benefits of an active, healthy lifestyle.
Everyone is welcome to join or support the run in Oxford this weekend – and are invited to meet at 4:15 pm on Saturday 20 October in the Old Dining Hall at St Edmund Hall. The run will start at 4:30 pm after a welcome speech and group photo.
The run will start at St Edmund Hall and will take in some of Oxford's best-known sights including the Bridge of Sighs, the Radcliffe Camera, the Bodleian Library, Christ Church Meadow, Carfax Tower, Broad Street, the Sheldonian Theatre and Magdalen Bridge.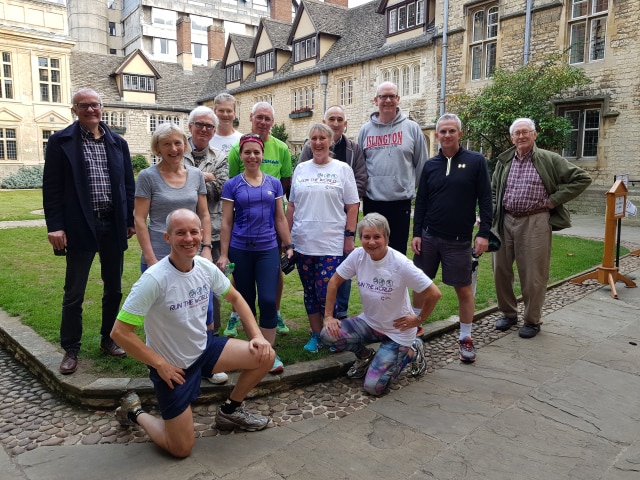 Runners will have the option to run the full 10km course, or just come along for part of it. Walkers are also very welcome.
Dan commented, "I'm very much looking forward to running in Oxford and I'd like to stress that everyone is welcome to take part – irrespective of their level of fitness or running speed. Participants are also welcome to run or walk part of the way!
Dan added, "Cancer rates are on the increase across the world and, in the UK, it is now projected that 50% – half of us – will get cancer. That's a terrifying statistic. The good news is that cancer treatments and survival rates are improving as we continue to invest in research. The other good news is that lifestyle changes could prevent 4 in 10 cancers. An active, healthy lifestyle also substantially reduces the risk of a range of other illnesses including heart disease, diabetes, dementia and depression.
"I hope that, by running round the UK and the world, I'll not only raise a lot of money for cancer research but I'll also help increase awareness of the huge benefits of an active, healthy lifestyle."
To date, Dan has completed 156 runs in Africa, South-East Asia, North, Central & South America, Europe, South Asia, the Caribbean, the Pacific and the Middle East. The Run the World Challenge follows on from Dan's 2012 Olympic Challenge which saw him undertake every different Olympic and Paralympic event – 114 events in total including show jumping, the 10m high dive, white water canoeing, 10km open water swim, 150km road cycle, 50km walk, the marathon and the pole vault.
More information about Run the World can be found on its blog and website; please visit www.justgiving.com/Dan-Thompson11 if you would like to donate to Cancer Research.
Update – 22.10.18
Dan successfully completed this leg of his challenge – and a full report can be found on his blog here.
Related News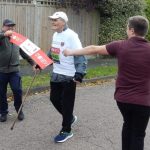 David Picksley walks the London Marathon!
David successfully finished the marathon in 9202nd place (out of 11206 participants) and 2nd place in the 80+ category, in a time of 7 hours and 28 minutes.
13 Oct 2021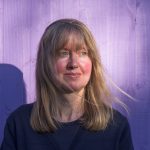 Hall alumna discusses her book The Suicide Prevention Pocket Guidebook
On Thursday 7 October alumna and author Joy Hibbins (1981, French and German) gave the fifth talk in the Hall's online event series, Aularian Authors.
8 Oct 2021