Launch of the Teddy Hall Law Society
20 Nov 2019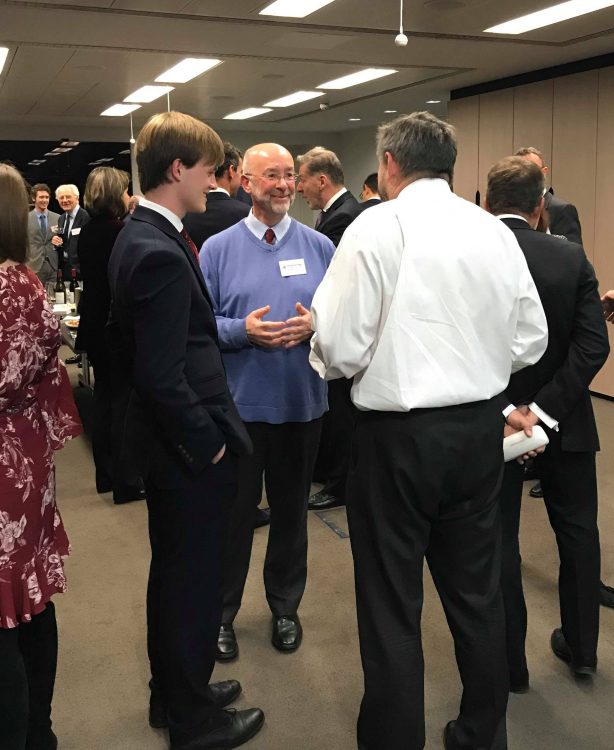 In November over 50 Teddy Hall lawyers and barristers gathered at 39 Essex Chambers to celebrate the launch of the St Edmund Hall Law Society.
Established in 2019, the Society is intended to provide a convivial forum in which Hall lawyers can meet and keep in touch with each other and the Hall, and to provide help and support to current students and alumni.
Guests on the day included students and alumni who studied law at the Hall, and those who have subsequently completed a law degree or qualification. We were also privileged to have the company of Professor Adrian Briggs (Sir Richard Gozney Fellow and Tutor in Law) and Professor Joanna Bell (Associate Professor, Jeffrey Hackney Fellow and Tutor in Law).
Many thanks to Paul Darling (1978, Jurisprudence and 1981, BCL) for hosting the inaugural gathering. We are currently in the process of developing future plans for the Society so please keep an eye out for an email in the New Year.
If you would like to become a member of the society please sign up here.