Linda Davies to join St Edmund Hall as Writer in Residence
14 Aug 2018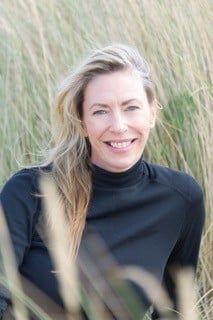 We are delighted to announce that Linda Davies will join us in October, to spend a term at the College as our first Writer in Residence. After reading PPE at St Edmund Hall, Linda embarked upon a career as an investment banker in London, New York and Eastern Europe for seven years before escaping to write novels.
Her first novel, Nest of Vipers, became a global best-seller published in over thirty territories and has been optioned five times for a movie or TV series. She has had five more adult thrillers published and also five for children, including Longbow Girl, winner of the Mal Peet Children's Book of the Year Award in 2016. Longbow Girl has also been optioned for TV and is in pre-production. Linda has also written a memoir, Hostage, Kidnapped on the High Seas, about her kidnap and detention in Iran. She is currently writing a non-fiction book about money.
"I am thrilled to become the inaugural Writer in Residence at St Edmund Hall," said Linda. "I look forward to engaging with tutors and students to discuss all things writing and to promote writing within the Hall. I plan to host an informal get together one evening a week where we might exchange ideas and where participants might read aloud their work for discussion and support. I plan on sharing my own experience of getting inspiration from my first career, how I managed to extract myself from it to become a writer, writing in different genres, getting published and dealing with the TV and the movie world. I will also be available to teach or lecture as appropriate, under the direction of the Senior Tutor and relevant Fellows. Less formally, I will tweet about the Residency, posting questions and observations about concepts under discussion and creating threads and themes for participants."
Other News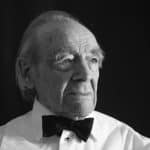 Memorial Service for Dr Francis Rossotti
Memorial Service held for former Tutor in Inorganic Chemistry
10 Oct 2019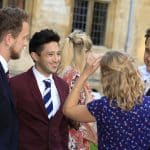 Aularians return to Teddy Hall
Over the summer over 250 alumni and guests visited the Hall for their anniversary dinners.
9 Oct 2019