Lingnan Exchange 2019: the Hall students' visit to China
4 Apr 2019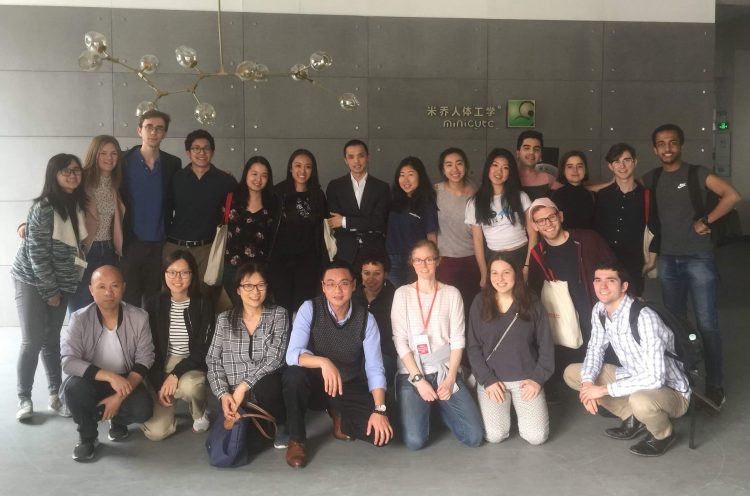 Thanks to Annabel Elleray (2017, Earth Sciences) for writing the following account of the visit.
The return visit to Lingnan College began on Sunday, 10 March. After an 11-hour flight, we were very tired, but also ready to experience all that Guangzhou, China, had to offer.
Our first day began with a lecture on Chinese economics, highlighting the differences between the economies of China and the USA, followed by a tour of San Yat-Sen University (of which Lingnan College is a part). There was also a traditional Cantonese lunch, giving us the opportunity to sample some of the food we would be eating over the next week, and to get to know the students from Yale University who were also taking part in the exchange. In the afternoon, we were taken on the metro to the Chen Clan Academy, an academic temple and now museum of traditional art. Afterwards we took a walk through the centre of Guangzhou, taking in the ambiance, and walking riverside back to the campus.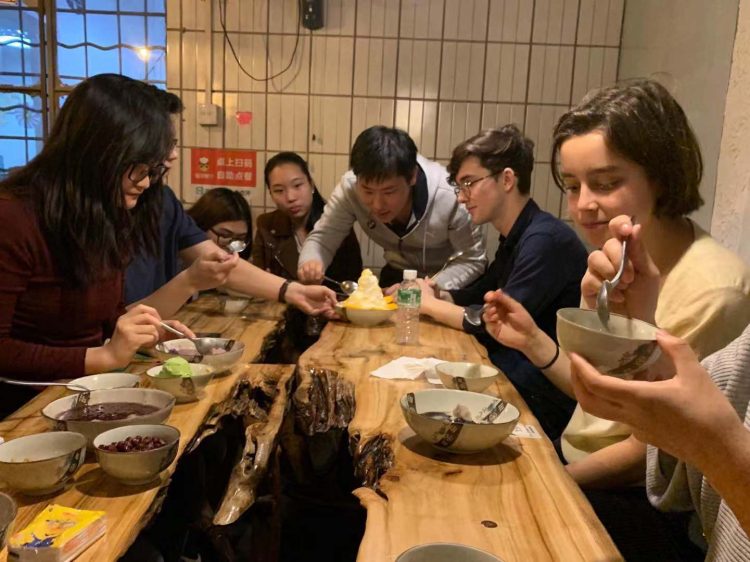 Tuesday began with a taiji class, and then free time to explore. The students from Lingnan took us to the financial district, visiting the Guangdong Museum, and for dim sum – which originated in Guangzhou, and was an especially great meal! We then returned to campus for two craft lessons, in mask painting and calligraphy. In the evening, we went for a delicious Japanese meal with our Lingnan hosts.
On Wednesday, we visited Minicute, a company that produces backrests and other technology to make office work easier. The factory environment, based entirely on human work, provided a huge contrast to what we had seen at the MINI plant in Oxford when the Lingnan students were visiting. After having lunch in Foshan, we returned to Guangzhou for further free time. In the evening, after having a meal to work on presentations, we went out for dessert – so tasty that we would return later in the week!
Thursday was a full day visit to Shenzhen, a nearby city and the 'hardware capital of the world'. Here we visited several companies, such as Tencent, the owners of WeChat (China's equivalent to Facebook), and met and listened to presentations by Yale graduates who had started their own businesses in Shenzhen.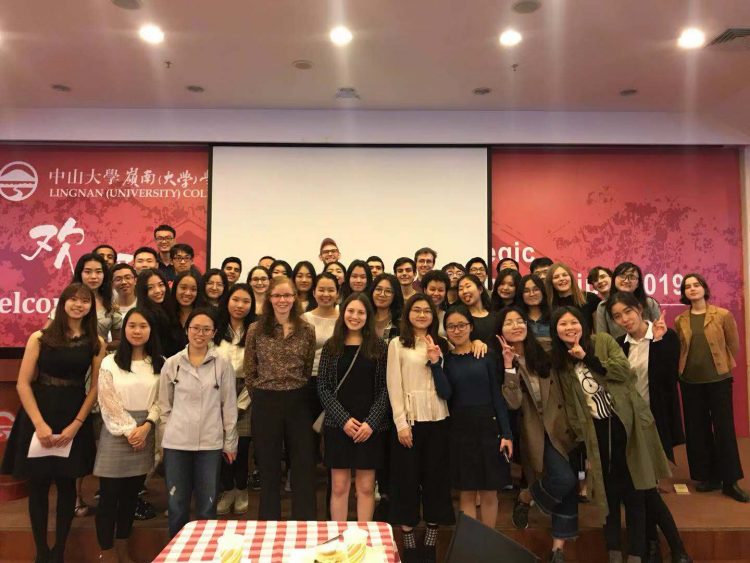 The exchange culminated in our presentations. The nine teams were split into three groups, who were presenting similar topics associated with a particular business or organisation. The winner of each group would go on to present in front of the judges: Professor Robert Wilkins of Teddy Hall, alongside the CEO of Minicute, two representatives from the Wildlife Conservation Society, and two professors from Lingnan and a university in Hong Kong. St Edmund Hall did fantastically well – out of three teams, two made it to the final, and one won the presentations! We finished with a farewell party and buffet, and then headed to karaoke to spend some time with our Lingnan teammates.
Our final day in Guangzhou was a free day to explore. I went sightseeing with several of the Lingnan students, taking in a Hindu temple and an older district of Guangzhou. In the evening, we all met up to have a final Chinese meal, and then for dessert to say goodbye to everyone!
I really loved being on the Lingnan-St Edmund Hall exchange, and experiencing Chinese and Cantonese culture! From having a full meal for less than £4, to learning to eat with chopsticks, and drinking tea with every meal, the small differences between life in Oxford and Guangzhou were so much fun to explore; and it was extra special getting to know Guangzhou with people who knew it well, whilst making friendships that I will never forget. I'd recommend it to anyone who's considering taking part in 2020 – whether you're interested in business or Chinese culture, there is no doubt that you would have a blast, like I did!
Related News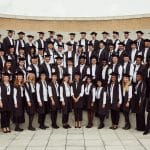 Associate Members celebrate the completion of Oxford Diplomas in Strategy and Innovation
First group of Oxford Diploma in Strategy and Innovation students associated with the Hall celebrate their graduation.
29 Aug 2019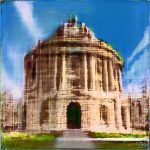 Exhibition: 'Oxford: An AI-art View'
On Wednesday 24 July, St Edmund Hall will host an exhibition entitled 'Oxford: An AI-art View' showcasing artificial-intelligence created digital paintings and video art pieces.
8 Jul 2019