Lord Sedwill gave Pontigny Lecture 2021
21 Jun 2021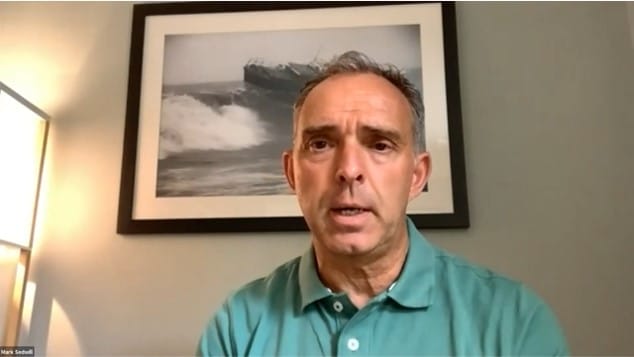 Mark Sedwill (1987, MPhil Economics), member of the House of Lords, former UK Cabinet Secretary, Hall Honorary Fellow and alumnus, gave the inaugural Pontigny Lecture on Wednesday 16 June 2021. He spoke on 'Global Governance in a Contested World'. The online lecture was hosted by the Principal of St Edmund Hall, Professor Kathy Willis and was attended by 178 people across the Oxford community and general public.
Lord Sedwill's lecture was a review of the last decade covering topics such as the 2008 financial crisis, climate change, immigration pressures, G7 and Russia to name a few.
The second half of the lecture was an audience Q&A in which a plethora of questions from the civil service, the nature of democracy and sustainability were raised.
The Hall thanks Lord Sedwill for this special lecture which is available to watch on the the College's YouTube channel.