Memorial Service for Christopher Peel
7 Oct 2018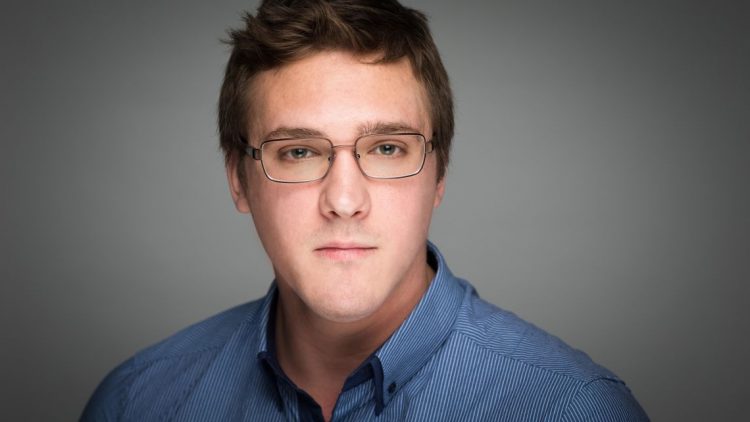 There will be a Memorial Gathering for Christopher Peel on 12 October 2018 at 4pm at the Kennedy Institute of Rheumatology (Old Road Campus, Roosevelt Drive, OX3 7FY). Chris, who was a DPhil student at St Edmund Hall and a member of the Immunological Synapse Group, sadly passed away in August at the age of 28.
This gathering will provide an opportunity to share memories of Chris with his mother Lynette Halka-Peel and his brother Dan Peel and his friends, fellow students and co-workers. All members of College are welcome to attend. Chris's family are keen for the research in which he was engaged at Oxford to continue, and have established the Christopher Peel Fund for Interdisciplinary Research in his memory. The Fund will be used to enhance support for students doing research combining Maths, Physics and Biology at the University of Oxford. Donations can be made online here.
Chris graduated from New York University and Steven's Institute of Technology with a triple undergraduate degree in Physics, Biochemistry and Biomedical Engineering. He trained in soft matter physics in the lab of Professor Paul Chaikin and then joined Professor Michael Dustin's lab at NYU as an undergraduate. He rapidly developed a new model for the fundamental behaviour of molecules involved in cell communication. Chris moved with Prof. Dustin to Oxford in 2014 as a DPhil student to apply this model to the immune response. At Oxford, he obtained results supporting his theory in collaboration with Professor Andrew Turberfield in the Physics Department. The results provide new tools to understand the biological organization of drug targets in cancer immunotherapy. He also applied his expertise to modelling the search behaviour of immune cells in which the cells adapt their behaviour to locate targets in arbitrary patterns.
The College would like to extend its deepest sympathies to Chris's family and friends.