Mental Health Awareness Week 2021 at Teddy Hall
1 Jun 2021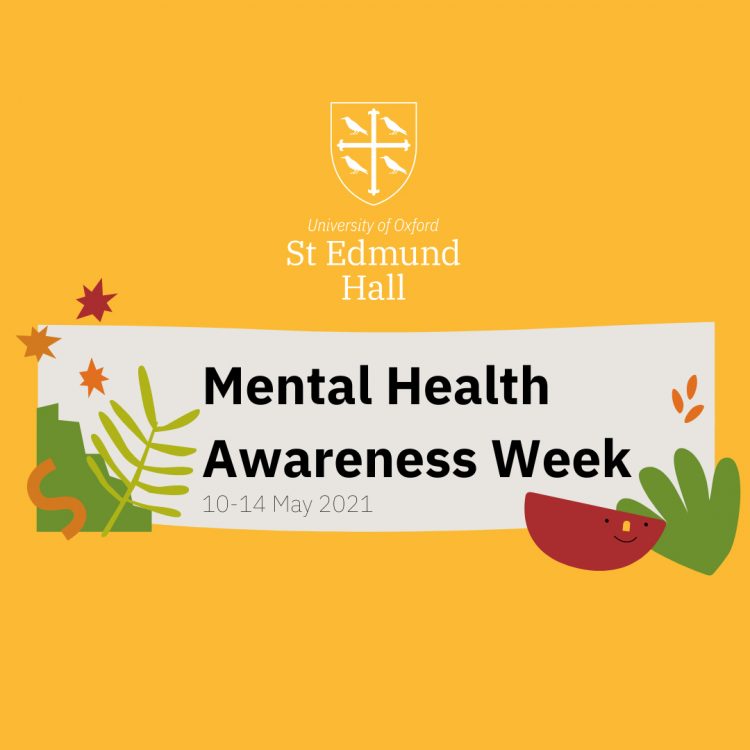 St Edmund Hall took part in Mental Heath Awareness Week 10-14 May 2021 by inviting its students, staff and academics to connect with nature through various mindful activities. The Hall also completed its training of 15 staff and welfare officers in First Aid Mental Health.
This year's theme of connecting with nature has been inspired by the global health pandemic. During this time, many of us have turned to nature for comfort either by going on lockdown walks, gardening, listening to birds or nurturing indoor plants.
The Hall received several entries for the Nature Photography Competition and Mileage Competition from across the student, staff and academic communities. The winners of these are listed below.
Nature Photography Competition
The students, staff and academics were asked to share a photo of them connecting with nature, either through going for a walk, gardening, garden renovation or caring for indoor plants.
Winner: Joris Bücker (2020, DPhil, Geography and the Environment) for 'Heron Rests' by the Thames Path'. The Heron was capture between the Iffley lock and Sandford lock. He wins a year's subscription to Headspace, a website dedicated to mental wellbeing practice through meditation.
Second Place: John Morrison, Lodge Porter, for 'Spring Bluebells' taken in Shotover County Park. John received a £30 Blackwell's voucher.
Third Place: Jennie Cockram, NSE Gardener, for 'Hoverfly Heaven' taken in Crick Road garden and won a £20 Blackwell's Voucher.
Runners Up: all other participants received a £10 Blackwell's voucher.
Mileage Competition
The students, staff and academics were asked to walk or run for their mental health and the person that had covered the longest distance between Tuesday 11 May and Friday 14 May would receive a £50 JD Sports Voucher.
Winner: Shakila Akhtar (2018, Jurisprudence) for running and walking 80km.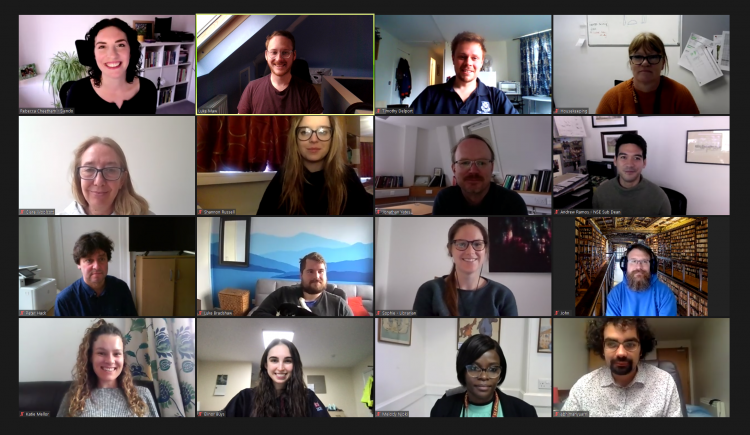 Mental Health First Aiders Training
Lastly, at Teddy Hall 15 staff and welfare officers joined our HR Manager and Mental Health First Aider, Mandy Estall, to also become Mental Health First Aiders. This means that any student or staff can contact them if they are experiencing a mental health issue or emotional distress. This interaction could range from having an initial conversation through to supporting the person to get appropriate help. As well as in a crisis, Mental Health First Aiders are valuable in providing early intervention help for someone who may be developing a mental health issue. Mental Health First Aiders are not trained to be therapists or psychiatrists but they can offer initial support through non-judgemental listening and guidance.
St Edmund Hall's Mental Health First Aiders
Luke Bradshaw (Academic Registrar)
Melody Njoki (Senior Academic Officer)
Luke Maw (Student Recruitment and Progression Manager)
Sophie Quantrell (Assistant Librarian)
John Morrison (Lodge Porter)
Peter Hack (Lodge Porter)
Michelle O'Keefe (Housekeeper)
Jonathan Yates (Dean of St Edmund Hall)
Tim Delport (Junior Dean)
Shannon Russell (Assistant Junior Dean)
Katie Mellor (Sub Dean at Tamesis)
Elinor Buys (Sub Dean at Norham Gardens)
Abhimanyu Arni (Sub Dean at William R. Miller)
Andrew Ramos (Sub Dean at Norham Gardens)
Clare Woolcott (College Nurse)
We thank everyone who took part in Mental Health Awareness Week.
Related News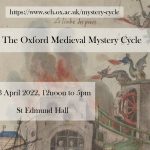 Volunteers needed for Medieval Mystery Cycle 2022
Would you like to take part in a medieval dramatic experiment? Directors, actors, costume and prop makers and musicians wanted!
29 Oct 2021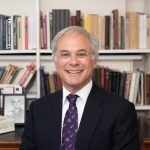 Andrew Kahn appointed Academic Editor of Electronic Enlightenment based at the Bodleian Library
20 Oct 2021