OXCEP at St Edmund Hall in 2019
20 May 2019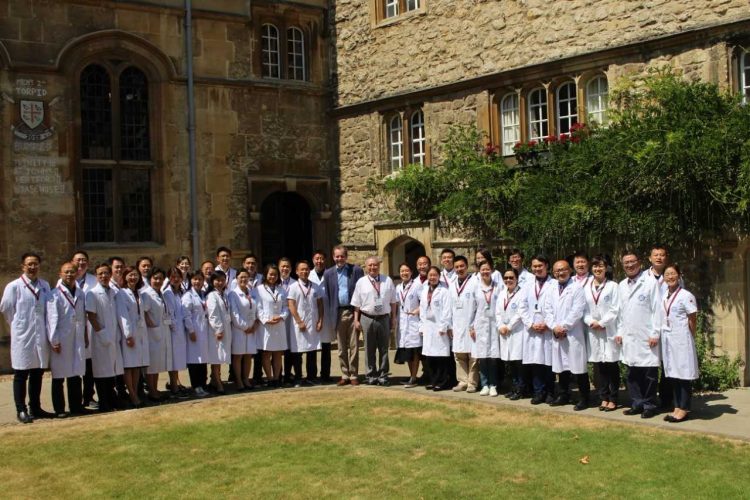 St Edmund Hall is delighted to announce the first recipient of the OXCEP Graduate Scholarship for DPhil study in Clinical Medicine to Mr Sebastian Klindert for his study at the Hall. This scholarship is provided by the Oxford Chinese Economy Programme (OXCEP), in collaboration with the Nuffield Department of Medicine and the Medical Sciences Division's Graduate School. Mr Klindert is currently studying to gain a pharmacy license in Germany and will start his DPhil in the next academic year.
OXCEP is a task force specifically established for the Hall in May 2013, in order to help spearhead and implement various academic projects at an international level. For the fourth year running, the Hall will be hosting a two-week OXCEP summer course in Academic Medicine from 8 to 19 July 2019. The course is organised by Professor Trisha Greenhalgh OBE of the Nuffield Department of Primary Care Health Sciences, and codirected by Professor Trisha Greenhalgh and Professor Robert Wilkins, Senior Tutor at the Hall. It draws on the research activity and world-leading expertise of the NIHR Oxford Biomedical Research Centre.
The academic content of the course is available here. The over-arching theme of the course is translational medicine: linking basic science research with clinical applications and patient benefits. Topics will include inter alia cancer immunotherapy, gene medicine, stem cell research, diabetes, cardiovascular disease, novel drug development, artificial intelligence in medicine, molecular robotics and advances in neuroscience and neuroimaging.
OXCEP has made a number of free places on this course available for DPhil students and early-career researchers at the University of Oxford. To be considered for a place, please send a one-page CV and 200 words describing why you would like to attend. Priority will be given to members of the Hall and individuals with a clear career trajectory in academic or translational medicine which the programme will enhance. Please submit applications to Professor Robert Wilkins by Friday 14 June 2019.
The Hall will also be hosting the eighth two-week OXCEP summer course in Economics, Public Policy and Management from 4 to 17 August 2019. This course is organised and directed by Professor John Knight, Emeritus Fellow of St Edmund Hall. The theme of the course is global innovation and management.
Other News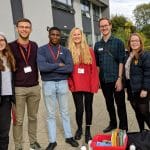 St Edmund Hall Roadshow 2019
This year's St Edmund Hall Roadshow, our annual trip to secondary schools, saw the Outreach team visit over 400 students in Leicestershire, Peterborough and Rutland.
16 Oct 2019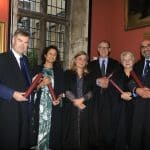 Five Honorary Fellows Sworn in at St Edmund Hall
The College's Governing Body swore in five new Honorary Fellows of St Edmund Hall on Thursday 10 October.
16 Oct 2019