Philosophical ways of avoiding Fantastic Beasts with Professor Skokowski
12 Nov 2018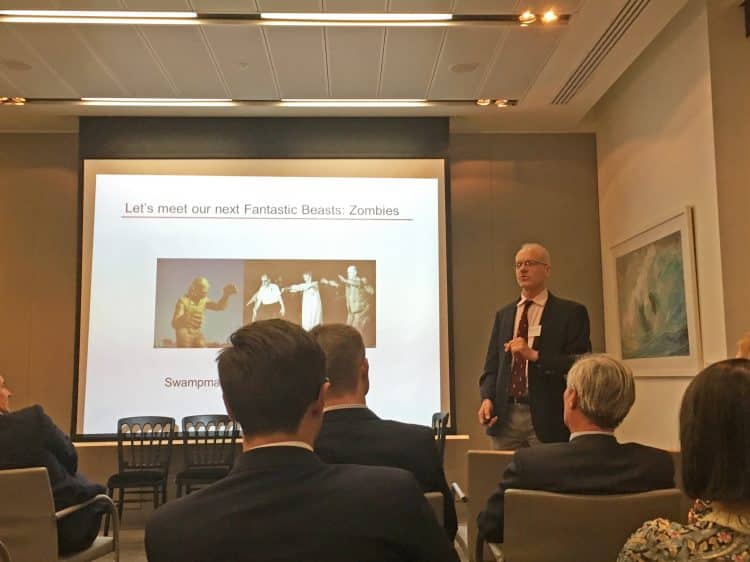 Last week we held the ninth event in the Hall's alumni series of Teddy Talks. These talks – established in 2013 – are a series of networking events offering the opportunity for Aularians to hear from and connect with their contemporaries.
This term alumni had the pleasure of hearing from alumnus and Fellow by Special Election in Philosophy Professor Paul Skokowski (1979, Physics & Philosophy). The talk, entitled Fantastic Beasts (and philosophical ways of avoiding them) gave us an insight into the philosophical zombie and swampman. This engaging topic opened up a variety of questions and friendly debates from the attendees.
The evening come to a close over a glass of wine, with plenty of networking and socialising between the attendees.
Many thanks to Professor Paul Skokowski and alumnus David Waring (1987, Geography) for hosting the talk at his offices in London.
The next Teddy Talk will be take place on Tuesday 12 February with CEO of the Alzheimer's Society Jeremy Hughes CBE (1975, Geography). Invitations for this event will be sent in January 2019.
We are always looking for more speakers and hosts for this series. If you are interested in either opportunity please contact kate.townsend@seh.ox.ax.uk.
Other News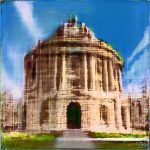 Exhibition: 'Oxford: An AI-art View'
On Wednesday 24 July, St Edmund Hall will host an exhibition entitled 'Oxford: An AI-art View' showcasing artificial-intelligence created digital paintings and video art pieces.
8 Jul 2019
Aularians gather to hear from the Principal
Over 30 alumni and guests gathered to hear Principal Professor Katherine Willis discuss 'Green Health: The new science of the health benefits of nature'.
6 Jul 2019