Remembrance Sunday events at St Edmund Hall
8 Nov 2018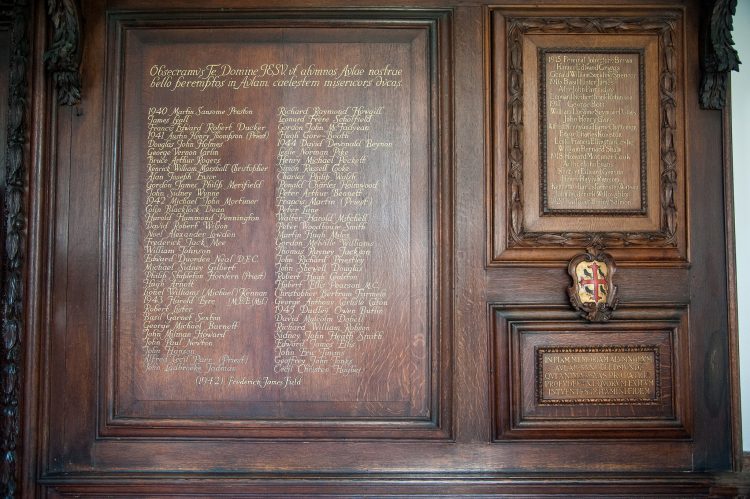 The College will mark the centenary of the Armistice in 1918 that signalled the end of World War I this Remembrance Sunday with several events. Everyone is very welcome to join us.
At 10am, we will collectively form the shape of a poppy in the Front Quad and hold a minute's silence, as a display of remembrance. Red ponchos will be provided and everyone directed into place. We would like to include at least 100 people to represent the 100 years, so please do come along if you would like to take part. Please arrive by 9:50am at the latest, as we are aiming to take an aerial photograph at 10am using a drone camera. Thanks to Will Mason and the JCR (Junior Common Room, our undergraduate student body) for organising this.
There will also be an exhibition of materials relating to St Edmund Hall and World War I which all are welcome to view in the Chapel – it will be open on Sunday between 9:45am and 11:15am, and then again from 4:30pm until the Chapel service at 5:30pm (and also afterwards for those who wish to take a look after the service). The display, which has been compiled by our archivist Rob Petre and librarian James Howarth, includes some fascinating items, such as postcards from the First World War, the JCR Photograph Album for 1912-14, and a Bible given to former Principal Emden in 1915 when he joined the Navy.
Our Evensong for Remembrance Sunday takes place at 5:30pm in the Chapel, with alumnus Canon David Knight (1966, Theology) as our guest preacher. More details about the service can be found here.
Other News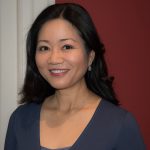 Dr Linda Yueh to Speak at HowTheLightGetsIn Festival
Dr Linda Yueh is speaking this May at HowTheLightGetsIn, the world's largest philosophy and music festival
18 Mar 2019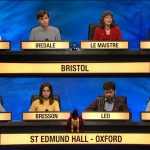 Teddy Hall reach University Challenge semi-finals
A victory in their second quarter-final means that Teddy Hall have successfully made it through to the semi-finals of University Challenge!
14 Mar 2019